Walt Stricklin Photography
In this show, you'll find the work of Walt Stricklin, a Pulitzer Prize finalist (1982 Feature Photography) with numerous awards for images created during a forty year career in photojournalism. He uniquely captures in still moments, levels of empathy and compassion, creating visual metaphors for the human condition. His current work focuses on country churches. 
Here's what he has to say about it:
"My composite landscapes are my attempt to capture that touch between people and the harmony they have with the place in which they live. I am in awe of the world and how people have adapted to living in it. This only emphasizes my belief that our environment shapes us as much as we shape our surroundings. The rural south is just one small example of the varied geography and socioeconomics of our world and how that strength of fellowship can shape a community.
Constructing my panoramas by hand from individual photographs gives me the opportunity to present landscapes that have a wholly different perspective that anything that can be photographed in a single image. They are sculptures that allow me to blend time, location and my perception of the situation. They go beyond the predetermined proportions of a camera or the homogenized applications of a computer generated panorama, allowing the composition to go wherever they lead with movement both inside and outside their frame. 
They are not meant to be perfect; the many individual imperfections are left to engage and draw the viewer into my images for the enjoyment of discovery and to help them celebrate our imperfect humanity. I want my Scapes to have a lyrical quality that allows the viewer to see the music of the visual world celebrating the harmony of place and people, while respecting our unique qualities."
His exhibit will be on display at the Eddie and Kay Aldridge Arts and Historical Collections Museum from August 8th through September. For more information on Walt, and to see more samples of his work, visit his website at waltstricklin.com.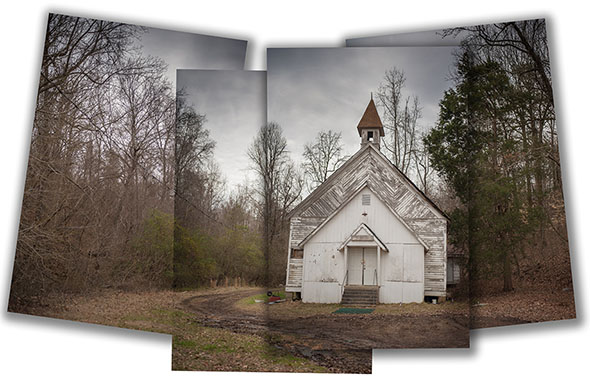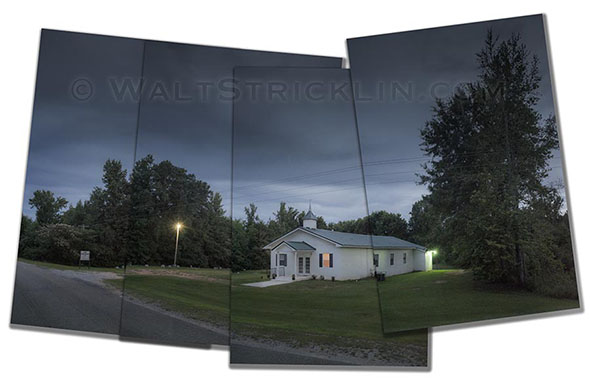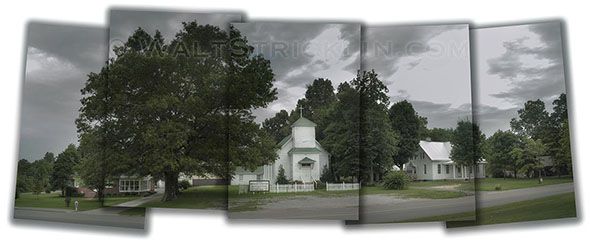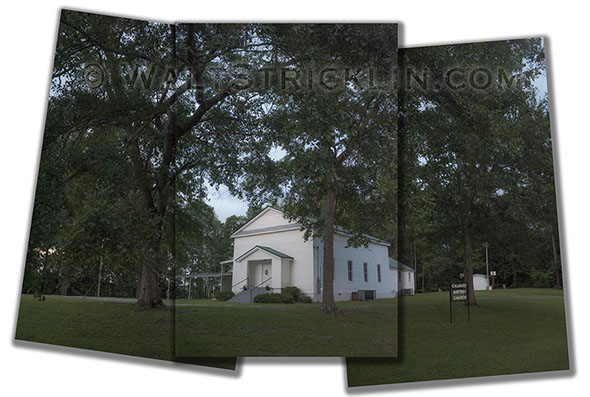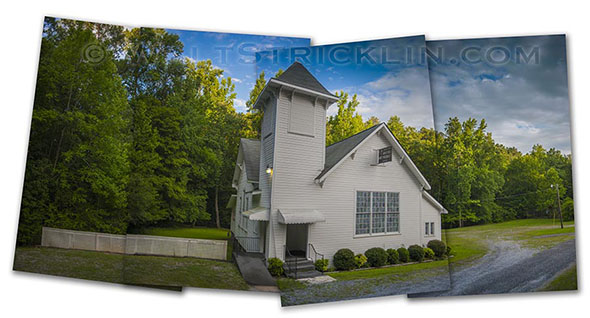 ---