Alabama Plein Air Artists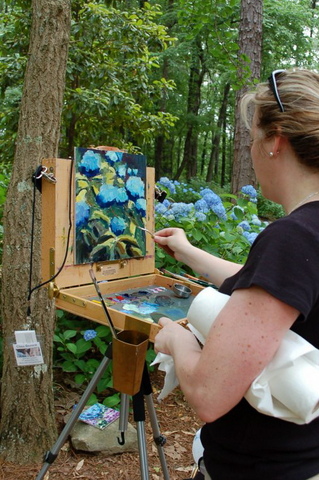 Plein air is a French term that translates to 'open air', and means painting or drawing outside, in the open air. 

The subject matter is created on site, from life, through direct observation. The goal is to capture the light and colors particular to that time of day and locale, as seen by the human eye. The artwork is not only the result of what the artist sees, but by the sounds, smells and activities that infuse the location.

Last May, 10 Alabama plein air artists participated in a "paint-out" at Aldridge Gardens. They captured the beauty they saw around them on our acreage. 

This spring, those works are on display in the Eddie and Kay Aldridge Arts & Historical Collections Museum. The exhibit will run through June 8 and will feature three pieces from each of the participating artists, including:

Gina Brown
Amy Collins
Barbara Davis
Sharon Gates
Diane Newsome
Amy R. Peterson
Robin Roberts
Elaine Shields
Joan Weaver
Karen Weir

Gene and Pam Smith are the presenting sponsors of "Aldridge Gardens en Plein Air."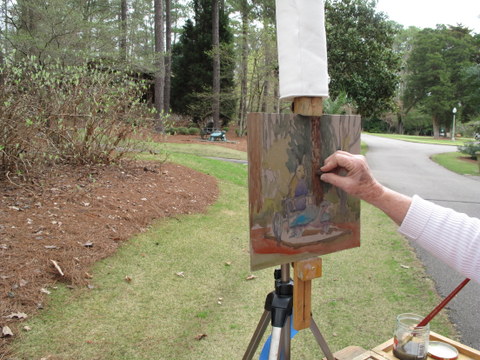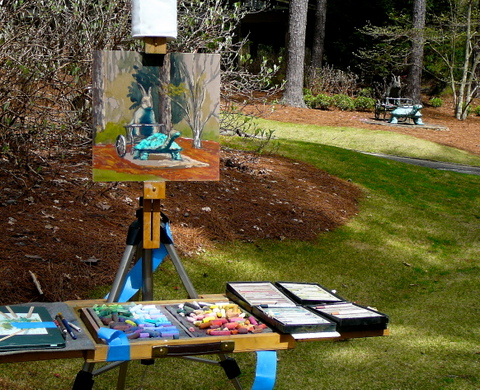 ---