Schedule of Classes
Create Your Own Fall Container Garden
6:30-8:00 p.m.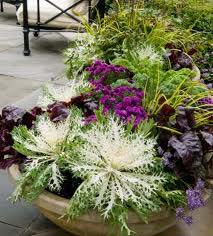 Description:
Instructor: Jon Culver, Owner, Sweet Peas Garden Shop
$34 Members/$45 Non-Members
In the pavilion depending on weather.
Workshop limited to 25. Pre-registration required.
Learn great fall color combinations for your seasonal planters. Join owner of Sweet Peas Garden Shop, Jon Culver, master of container combinations, as he demonstrates how and what to use in your containers this fall. Then, be prepared to get your hands dirty as his workshop allows you to create your own masterpiece to take home with you. Jon brings with him many years of experience and is willing to show you tricks of the trade. Various sized containers, soil, and plants provided. Bring garden gloves and apron--and register early! Register on-line at www.aldridgegardens.com or call 682-8019.

This form stopped accepting submissions on October 18, 2012 6:30 pm CDT.
---