Schedule of Classes
Creepy, Crawly Spiders of Alabama
6:00 to 8:00 p.m.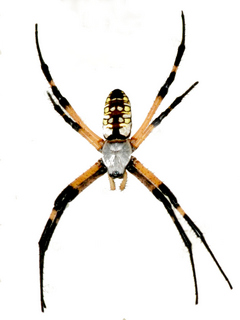 Description:
This class is sold out. To get on our waiting list in case spaces become available, please contact Audrey Ann Wilson at aawilson@aldridgegardens.com or 205.682.8019, extension 3.

Just in time for Halloween, learn about the fascinating world of spiders from the author of Spiders of Eastern United States: A Photographic Guide.

Dr. Mike Howell of the Biology Dept. at Samford University will discuss his experiences with spiders both in the wild and in the laboratory, and will teach participants how to distinguish venomous from non-venomous spiders.

After class, we'll go on a fun-filled field trip in search of wolf spiders on the grounds of Aldridge Gardens.

Bring your flashlights and join us for a spiderific evening in this family-oriented class for young and old alike - but definitely not the faint of heart!

This class is intended for both individuals and/or families to enjoy.

Please note: The rain date for this class is November 5.
---