Schedule of Classes
Amazon: Earth's Greatest Wilderness
7:00 to 9:00 p.m.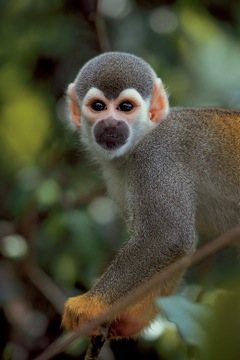 Description:
Tuesday, February 25
Salon Talk with Wine and Cheese
Refreshments at 6:30/Program begins at 7:00 p.m.
$14 members/$17 non-members, pre-registration is suggested
Presenter: Richard Ryel, Ph.D., Physiology and Biophysics
Founder International Expeditions, and Past President, International Ecotourism Society

Join us for presentation and conversation about the Amazon Basin. At close to 3-million square miles, the sheer immensity and biodiversity of the region is virtually incomprehensible. The mighty Amazon River with 1,000 tributaries in nine countries, flows over more than 4,000 miles across the South American continent. Dr. Ryel spent more than a year experiencing many of the natural and cultural wonders of this wilderness area, where the abundant diversity of wildlife is unequaled anywhere else on Earth. Join us to learn more about one of the great natural wonders of our planet, the threats that challenge its survival, and what must be done to conserve this natural treasure.
This form stopped accepting submissions on February 25, 2014 7:00 pm CST.
---