Schedule of Classes
Travel Club - Inaugural Meeting
Thursday, August 21, 2014 7:00 pm - 8:30 pm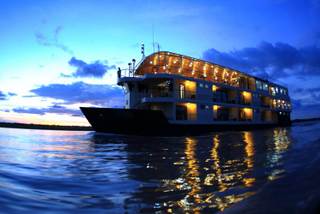 Description:
Aldridge Gardens has partnered with an innovative travel service, offering exceptional experiences and great value.

The Aldridge Gardens Travel Club will provide both cruise and land-based programs to destinations worldwide. The Club will meet quarterly at the Gardens for presentations on selected destinations by a destination expert.

The first meeting will feature an incredible trip to the Amazon, departing March 6, 2015. Explore the Earth's greatest wilderness on her mightiest river. Travel more than 600 miles on the "Greatest Voyage in Natural History" aboard International Expedition's newest and specially-designed river ship, La Estrella Amazonica. Join us to learn more about this trip of a lifetime.

You do not have to be a member of Aldridge Gardens to be part of the Travel Club, and when you use the Club's services, you will support Aldridge Gardens with a tax-deductible donation.




This form stopped accepting submissions on August 21, 2014 7:00 pm CDT.
---