Event Calendar
Hoover Cup Golf Tournament
Monday, October 17, 2016 9:00 am - 4:00 pm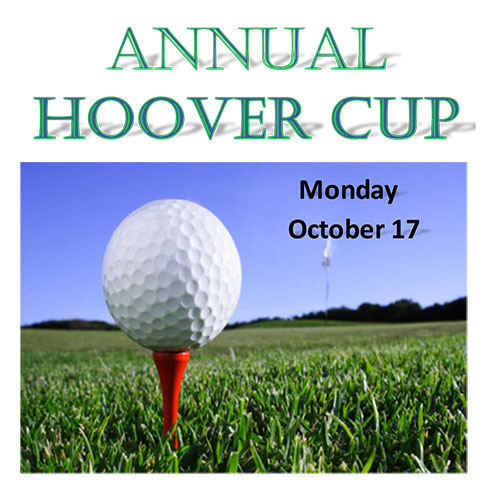 Location:
Inverness Country Club
Description:
The Hoover Cup is the annual fundraising golf tournament hosted by the Hoover Parks and Recreation Foundation. 2013 was the inaugural year and we exceeded our goal by raising $10,000.00. We are hoping for even more success this year!

The purpose of this annual event is to support the Foundation's mission while supplementing the funding of the newest Hoover recreation projects. Most recently funds were used to purchase an arbor in the Aldridge Gardens Veterans Memorial project. The project is on course to be completed by November of 2016.

The Hoover Parks and Recreation Foundation's mission is to promote, assist, strengthen and advance the quality and availability of recreation programs and facilities for the residents of the City of Hoover. This is just one of many events we host to work on our mission.

We invite you to get involved with the 2016 Hoover Cup. We also encourage you to learn more about the HPAR Foundation and discover how you can be a part of strengthening the quality of life for all residents of the City of Hoover.

The tournament registration form is available for download as a PDF at the bottom of this page.
---