Event Calendar
Meet the Artist Reception - Don Stewart
Wednesday, October 19, 2016 6:00 pm - 7:00 pm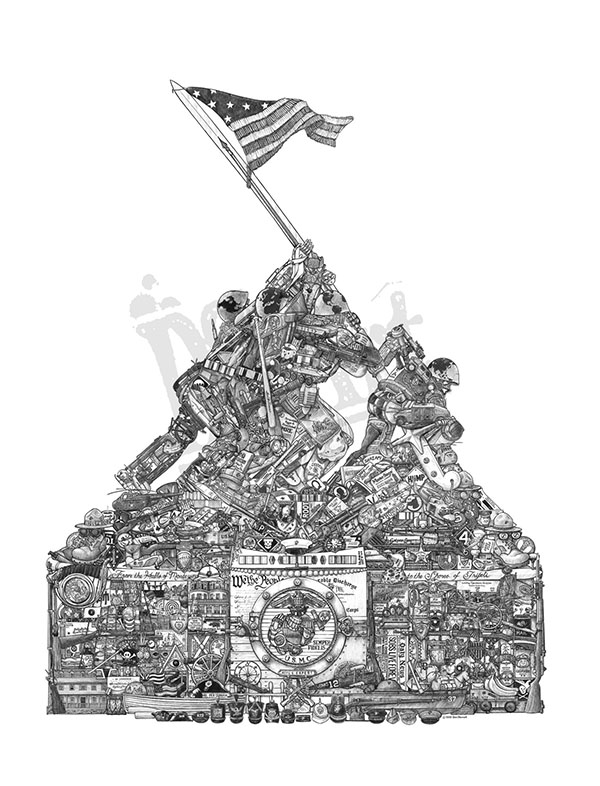 Location:
Eddie and Kay Aldridge Arts and Historical Collections Museum
Description:
Make plans to join us for this special artist reception. See and hear Don Stewart talk about his incredibly intricate and detailed works on exhibit at Aldridge Gardens.

Don received a Bachelor of Science degree in Biology and Art at Birmingham-Southern College in 1981, paying his way with a nightclub act as a comic ventriloquist. Initially he enrolled in art classes as a change of pace from a rigorous premedical curriculum. Soon, however, he was exposed to the idea of composite imagery, and began exploring techniques in ballpoint drawing - even when a professor refused to allow the pen in his studio.

Don continued to pursue artistic interests as a hobby during medical training at the University of Alabama at Birmingham. After receiving his M.D. in 1985, Dr. Stewart completed an internship in surgery at the Mayo Clinic, but the lifestyle of a surgical resident clashed with his creative side. By year's end, Don opted to discontinue his medical studies, after accepting awards for both short fiction and poetry, and publishing his first two composite drawings.

The author of two books, he currently limits his medical practice to disorders of the funny bone.

Join us on the 19th to hear more, directly from the artist himself.

This form stopped accepting submissions on October 19, 2016 3:00 pm CDT.
---