Event Calendar
Meet the Artist Reception - Amy R. Peterson
Monday, June 12, 2017 6:00 pm - 7:00 pm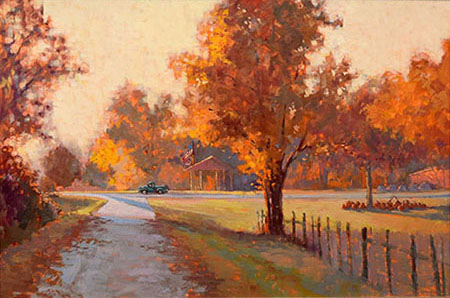 Location:
Eddie and Kay Aldridge Arts and Historical Collections Museum
Description:
Amy Peterson creates incredible paintings of everything from Alabama landscapes and Birmingham city scenes to floral still life works, historic interiors, and plein air studies.

Her impressionistic oil paintings have won awards at the Bluff Park Art Association, the Gadsden Museum of Art, and the Alabama Plein Air Artists' Juried Show. In 2016, her work reached the national arena through acceptance into the Oil Painters of America Salon Exhibition. In 2017, her work is featured in Art Galleries and Artists of the South.

Here's what she has to say about her work:
"I paint from my own life experience, and literally from life as much as possible, whether that means setting up my easel in the countryside, or in a dining room, in a garden, or on a city block."

Join us on the 12th to hear more, directly from Amy herself.

This form stopped accepting submissions on June 12, 2017 3:00 pm CDT.
---