Event Calendar
Alabama Hydrangea Society Meeting
Wednesday, October 25, 2017 1:00 pm - 2:00 pm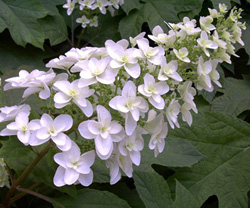 Location:
Aldridge House at the Gardens
Description:
TOPIC: Photo Tours of Jim Scott's Garden & Wendy White's Garden
SPEAKER: Teresa Boody

In the spring and summer of 2017, members of the Alabama Hydrangea Society (AHS) traveled to tour Jim Scott's magnificent garden on Lake Martin. In June, the organization was invited to tour the beautiful hydrangea garden of one of our own members -- Wendy White -- at her Mt. Brook home.

For our October 25 AHS meeting, we will revisit those tours in photos. Pictures taken by our members plus video and photos from other sources will provide our program content. Former AHS president Teresa Boody will be our narrator and "tour guide" for this program.

ALABAMA HYDRANGEA SOCIETY
Interested in learning more about Hydrangeas and other related gardening topics? We invite you to visit and join the Alabama Hydrangea Society. Meetings take place five times a year at Aldridge Gardens (3530 Lorna Road, Hoover) at 1:00 p.m. on the 4th Wednesday of these months: January, March, June, August, and October. Membership is $15 per year for an individual or $25 per couple. Visitors are always welcome to attend. Please join us.

Aldridge Gardens is the perfect setting to inspire one's learning more about the various types of Hydrangeas.

---