Event Calendar
Monday, November 6, 2017 9:30 am - 10:00 am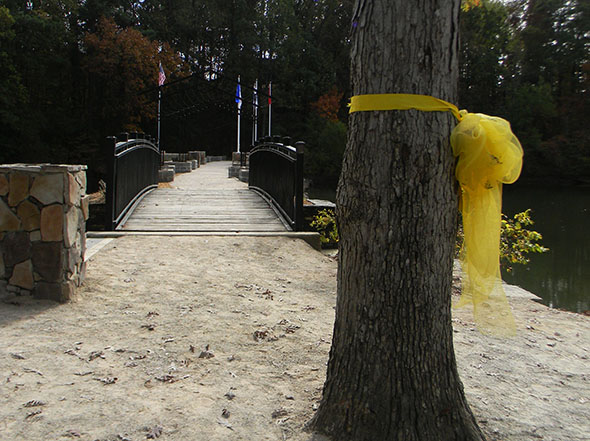 Location:
Veterans Memorial Arbor at Aldridge Gardens
Description:
Monday, November 6th from 9:30 to 10 a.m., Aldridge Gardens will celebrate the first anniversary of our Veterans Memorial Arbor. Located on the back of our lake, this arbor was dedicated last year in honor of Veterans Day.

We will have a small ceremony recognizing the Hoover Veterans Committee, American Legion Post 911 and Krulak Detachment, along with many veteran Aldridge Gardens members. A small reception will be held in the Aldridge Gardens house afterwards.
---