Event Calendar
Adventures of a Citizen Scientist
Thursday, November 9, 2017 6:00 pm - 8:00 pm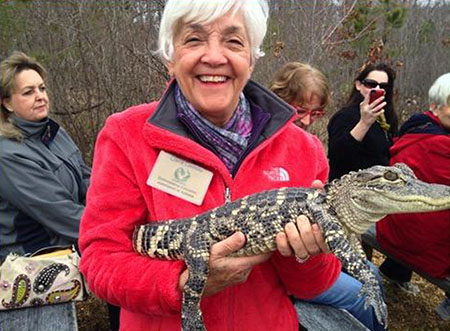 Location:
Aldridge Gardens House
Description:
Presented by author Claire Datnow

Students, retirees, young and old, learn how to become a Citizen Scientist!

Bring your curiosity and imagination and join author Claire Datnow as she shares her fascinating adventures on the road to writing her ecological mystery series. This seminar may inspire you to become an Eco Detective from your own backyard or armchair...even to write your own mysteries! Her journey will come alive with photos and videos created by award-winning photographer Boris Datnow. Signed copies of her book series, The Adventures of the Sizzling Six, will also be available for purchase.

This event is free for those 12 and under, $10 for members, and $15 for nonmembers over 12.
---