Event Calendar
Meet the Artist Reception - Jayne Morgan
Tuesday, June 12, 2018 6:00 pm - 7:00 pm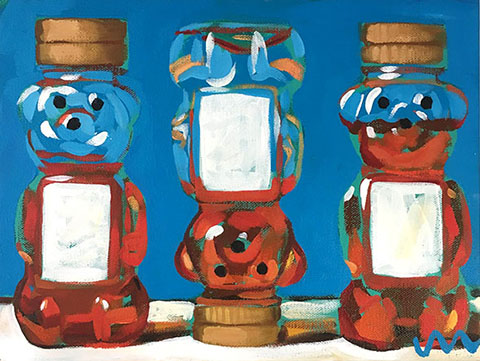 Location:
Eddie and Kay Aldridge Arts and Historical Collections Museum
Description:
Based in Bluff Park, Jayne Morgan is best known for her honey bear paintings inspired by sweet childhood memories of growing up around the dinner table with her family. The honey bear always had to be on the table before the blessing. In fact, whatever bread that was served with dinner was covered in honey and became dessert. Don't miss your chance to hear her speak about the past and present events that inspire her work.

Join us on Tuesday the 12th to hear Jayne speak directly about her exhibit at Aldridge Gardens.

This form stopped accepting submissions on June 12, 2018 5:00 pm CDT.
---