Event Calendar
9:00 a.m. to 5:00 p.m.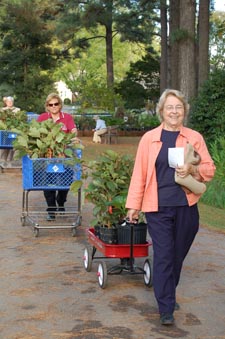 Description:
Friday, October 11
9:00 a.m. to 5:00 p.m.
Saturday, October 12
9:00 a.m. to Noon

Eddie Aldridge says the best time to plant hydrangeas is in the fall - and that goes for trees, bulbs and shrubs too!

At our annual Fall Plant Sale, visitors can choose from a great variety of plants that are well-suited for Hoover and surrounding areas. You'll find Snowflake Hydrangeas, as well as full-sun to shade loving varieties, sustainable bulbs to bring great joy in early spring, and host plants for butterflies and hummingbirds.


---