Children's Birthday Parties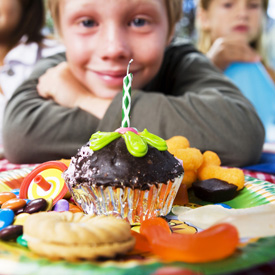 Celebrate your child's special day at Aldridge Gardens! Our venue offers a fun-filled, hands-on experience for your birthday boy or girl and guests. Choose from any of the four party themes and our art and nature experts will personalize the event!
---
DISCOVER ART IN NATURE
Make a piece of art from objects discovered in the Gardens. Party includes an exciting scavenger hunt and visit to our own secret fairy garden!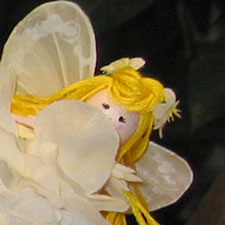 ---
THEATRE IN THE GARDENS
Make your stage debut!
Birthday guests will have the chance to play a role, complete with a fun costume or prop, in an exciting nature tale told by one of our professional storytellers.
---
TEA PARTY FOR DOLLS
Bring your doll for a one-of-a-kind outdoor tea party!
---
FISHING
Fishing with cane poles in our own lake!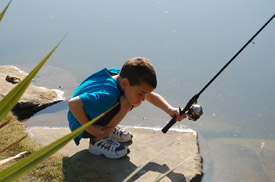 ---
PARTY DETAILS:
* Up to 25 guests (includes birthday child)
* All guests receive a take-home favor
* Accommocations include supplies and table/chair set-up
* Aldridge Gardens does not provide party food or decorations
---
To make reservations or for more information, contact:
Elizabeth Furst
efurst@aldridgegardens.com
205.682.8019, ext. 4
---