Corporate Meetings & Events
THE IDEAL VENUE FOR MEETINGS, EVENTS AND RETREATS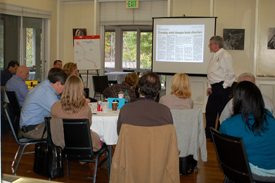 Aldridge Gardens offers a convenient and retreat-like setting for corporate events, receptions, planning sessions, team building, reunions and more. Its unique atmosphere is also perfect for holiday parties. Aldridge Gardens hosts small to medium meeting rooms and an outdoor classroom. Corporate rates apply Monday through Friday, 8:00 a.m. to 5:00 p.m.
Meeting room amenities:
* Flexible room configurations
* Wireless internet connection, sound system, A/V equipment and screen
* Access to the Gardens, boathouse, picnic area and walking trail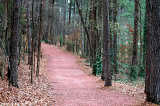 ---
Here's more information on corporate and group services at Aldridge Gardens: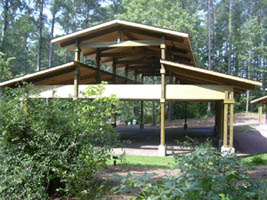 Contact our Corporate Events Coordinator Carole Freeze at cfreeze@aldridgegardens.com or 205.682.8019, ext. 4.
---