Calendar of Events
Alabama Hydrangea Society Meeting
Wednesday, March 22, 2017 1:00 pm - 2:00 pm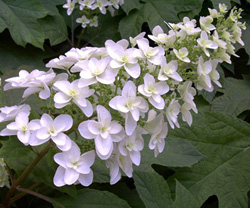 Location:
Aldridge House at the Gardens
Description:
HYDRANGEA 101 BY KAREN MITCHELL

Join members of the Alabama Hydrangea Society for an introduction to the various types of hydrangeas. Hydrangeas are an important and major component of most southern gardens, yet there is much confusion as to the proper time to prune and fertilize the various species of hydrangeas. Some are native plants while others are native to Asia, but have found a home in southern gardens. Visitors are welcome to attend this free discussion.

As an added bonus, the Hydrangeas we will be studying are all varieties being offered for sale at the Birmingham Botanical Gardens plant sale (April 6-9) and the Aldridge Gardens plant sale (April 27-29).

ALABAMA HYDRANGEA SOCIETY
Interested in learning more about Hydrangeas and other related gardening topics? We invite you to visit and join the Alabama Hydrangea Society. Meetings take place five times a year at Aldridge Gardens (3530 Lorna Road, Hoover) at 1:00 p.m. on the 4th Wednesday of these months: January, March, June, August, and October. Membership is $15 per year for an individual or $25 per couple. Visitors are always welcome to attend.

Aldridge Gardens is the perfect setting to inspire one's learning more about the various types of Hydrangeas.

---