Calendar of Events
Alabama Hydrangea Society Meeting
Wednesday, January 24, 2018 1:00 pm - 2:00 pm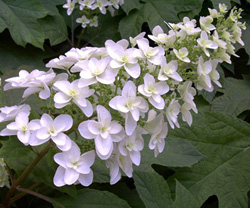 Location:
Aldridge House at the Gardens
Description:
HYDRANGEA PRUNING – FACT AND FICTION

Speaker:
David Doggett

Hydrangea pruning can be a confusing enough topic and it doesn't help that there is so much contradictory advice given online by well-meaning "experts." In the January meeting we'll take a critical look at some of the online advice dealing with hydrangea pruning and sort out the truth from the flat-out-wrong. This timely meeting will get your year off to a proper start to know how to prune your hydrangeas for maximum effect.

Handouts will include the Hydrangea Care Calendar and a description of various types of pruning you might wish to do. We'll also discuss an idea for interested AHS volunteers to adopt a more hands-on effort to support the Aldridge Gardens Dirr Hydrangea Garden.

ALABAMA HYDRANGEA SOCIETY
Interested in learning more about Hydrangeas and other related gardening topics? We invite you to visit and join the Alabama Hydrangea Society. Meetings take place five times a year at Aldridge Gardens (3530 Lorna Road, Hoover) at 1:00 p.m. on the 4th Wednesday of these months: January, March, June, August, and October. Membership is $15 per year for an individual or $25 per couple. Visitors are always welcome to attend. Please join us.

Aldridge Gardens is the perfect setting to inspire one's learning more about the various types of Hydrangeas.
---