Calendar of Events
Propagator Club Reception with Dr. Nancy Qualls-Corbett
5:00 to 7:00 p.m.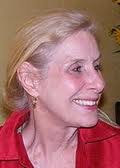 Description:
Nancy Qualls-Corbett, PhD, is a practicing Jungian analyst from Birmingham. She is the author of The Sacred Prostitute: Eternal Aspects of the Feminine, Awakening Woman: Dreams and Individuation, and most recently contributed to The Secrets of Mary Magdalene. She lectures in the U.S. and Europe, and combines her love of mythology and travels by co-leading seminar groups in Greece, Egypt, Italy and France.

In this lecture entitled, "The Second Half of Life," Dr. Qualls-Corbett will talk about finding our true passions and living outside the boxes we often create for ourselves.

After the presentation, Propagator Club Members will also have the opportunity to meet botanical artist William Thomas, prior to his exhibit opening at the Gardens.
This form stopped accepting submissions on April 25, 2013 5:00 pm CDT.
---