Artist Andy Jordan
Andy Jordan was born in Birmingham, AL in 1980. Though his earliest memories involve mark-making, it would take journeying other career paths before pursuing art fully. He graduated salutatorian of the 2013 class at Savannah College of Art and Design in Atlanta with a BFA in painting. Back in Birmingham, Jordan continues his explorations in painting, drawing, and public art. 
This collection of work examines the correlation between memory and observation. The studies painted en plein air represent specific moments and places in which deliberate observations inform the paint. These observations then inform larger abstractions from which memory paints the essence of light and textures. Abstraction fills the gaps and transitions left with the hazing of memory.
The showing will run Mondays through Fridays beginning Tuesday, July 18th. An artist reception is scheduled to be held on Tuesday, August 22nd from 5 to 7 p.m. Click here to R.S.V.P.
While visiting our gallery, be sure to see our special collection of Frank Fleming bronze sculptures, donated by Hoover resident Ken Jackson.
Please call us (205.739.6553) before visiting the gallery to make sure we are not hosting a luncheon or event during the time you plan to visit. The gallery is normally open Monday through Friday from 9 a.m. to 4 p.m. 
A selection of Andy's work from the exhibit is shown in the photos below.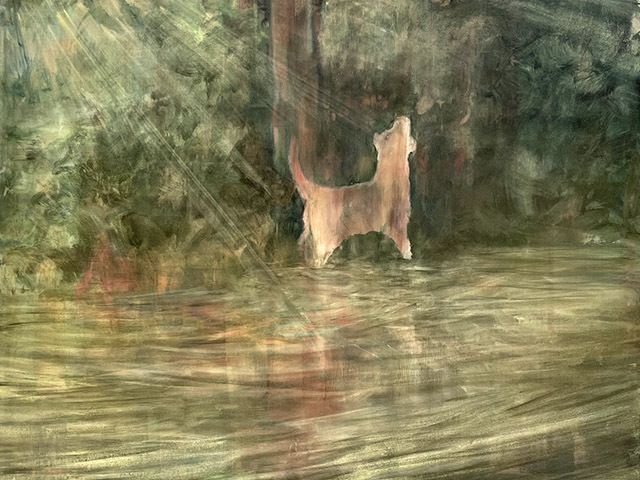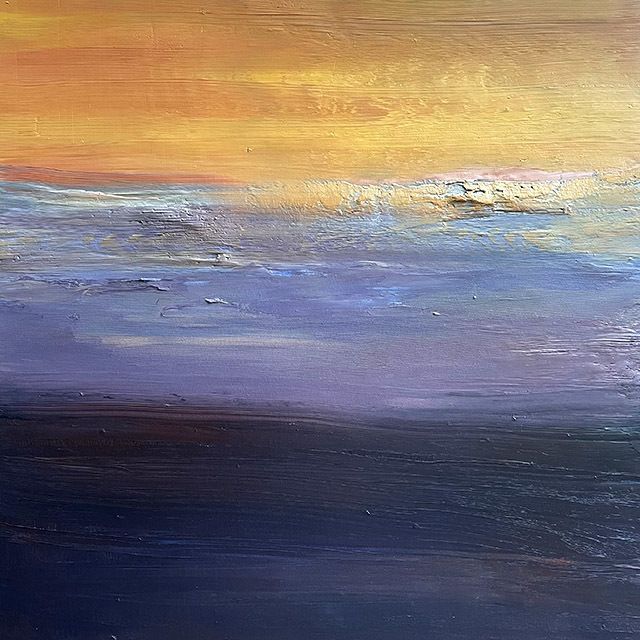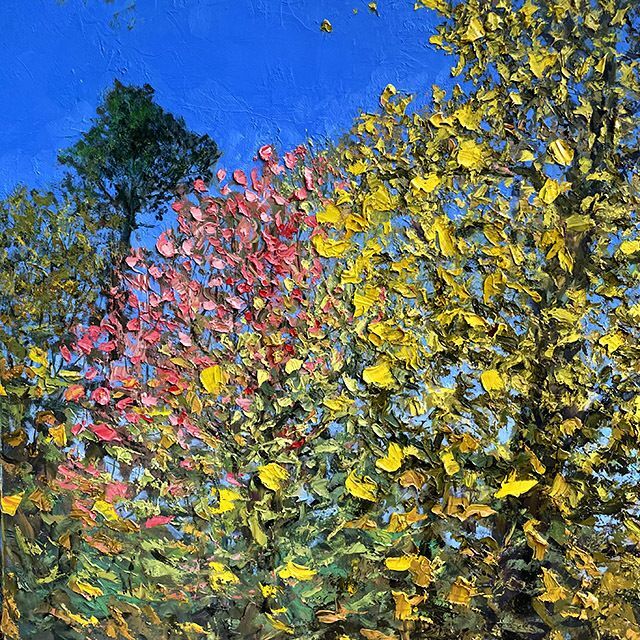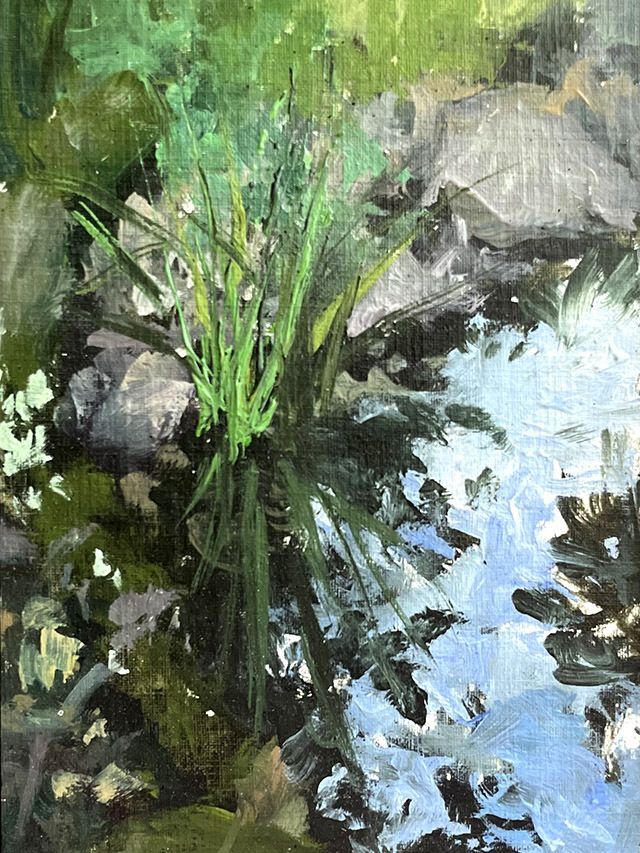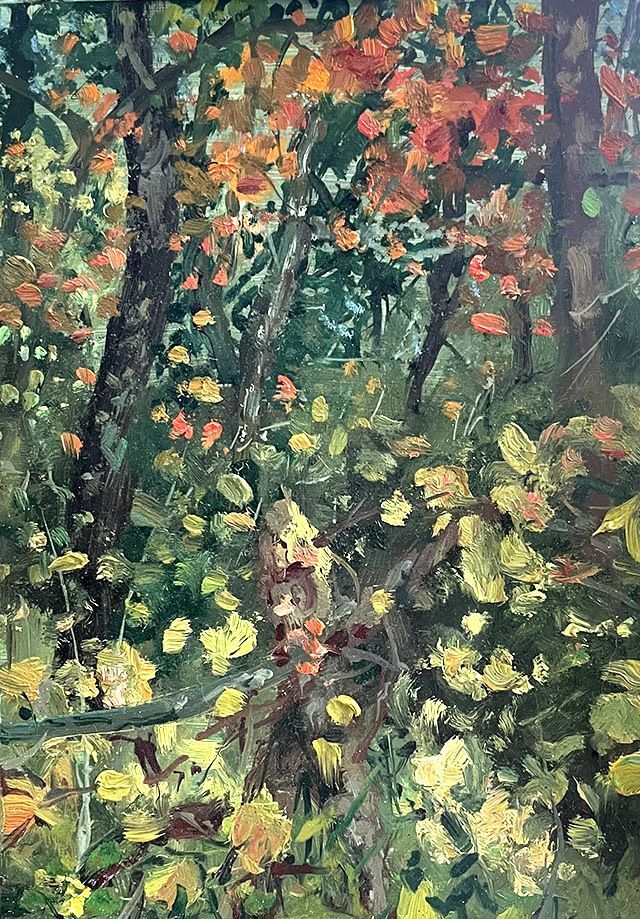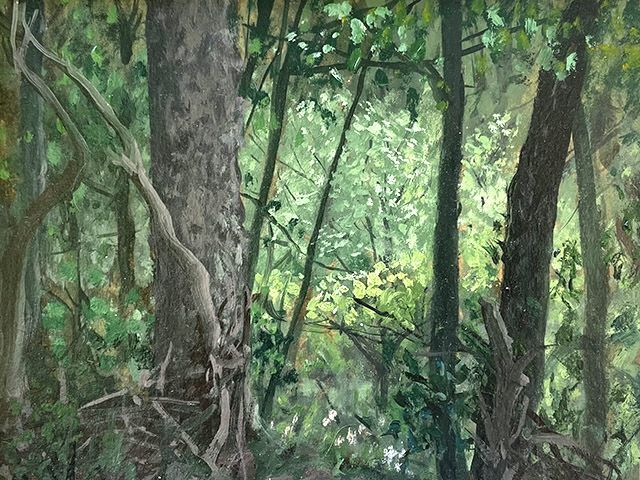 ---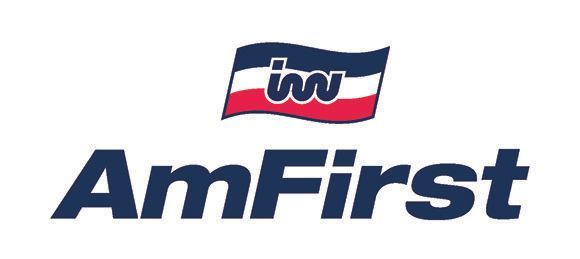 AmFirst is Aldridge Gardens' Arts and Sculpture Corporate Sponsor