Fabric Artist Dottie West
Dottie's career in art started in watercolor and then transitioned into working with fabric. She says the tactile nature of fabric is one of the reasons quilting is so appealing. Quilts are a gift of time and each piece has its own story. Using fabric as her pallet, Dottie tries to create healing images that show passion, love, and grace in the subject matter. Creating art is like breathing; it is necessary for life. Dottie hopes people will connect to her quilts on an emotional level and then view the world in a more creative manner.  
She graduated from Howard College (now Samford University) with a degree in home economics. After staying at home to raise her daughters, Dottie began working in art. She is currently an active member of Studio Art Quilters Associates and Birmingham Quilt Guild. She is also a member of the Bluff Park Art Association, past-president and a board member, and was a founding board member and Vice President of Artist Incorporated Art Gallery. 
Dottie has three daughters, three grandchildren, and four step grandchildren. She is a member of Saint Mark United Methodist Church. 
While visiting our gallery, also be sure to see our special collection of Frank Fleming bronze sculptures, donated by Hoover resident Ken Jackson. Please call us (205.682.8019) before visiting the gallery to make sure we are not hosting a luncheon or event during the time you plan to visit. 
An artist reception for Dottie was held on Thursday, July 21st. Click here to learn more about it. 
A selection of Dottie's quilts on exhibit are shown in the photos below.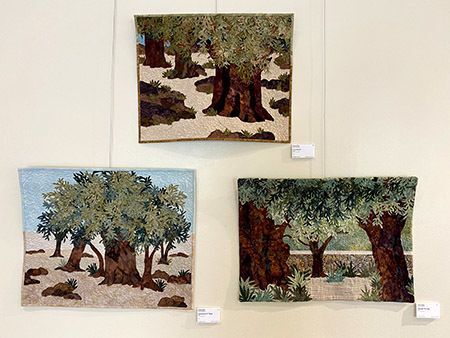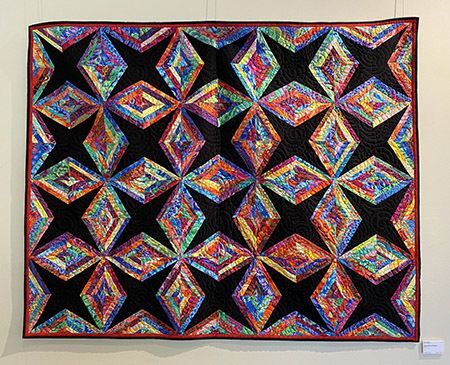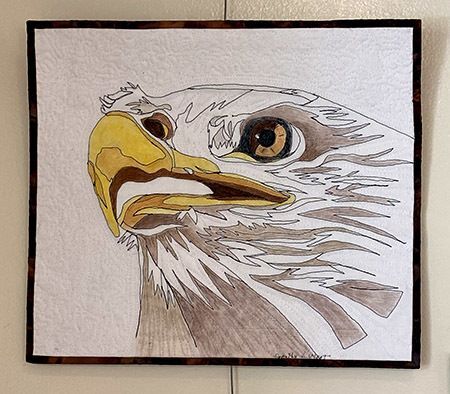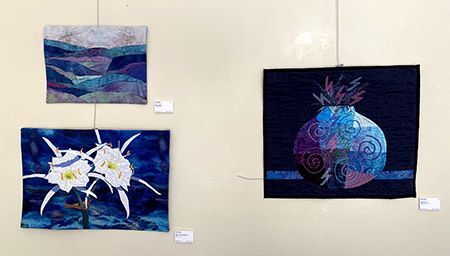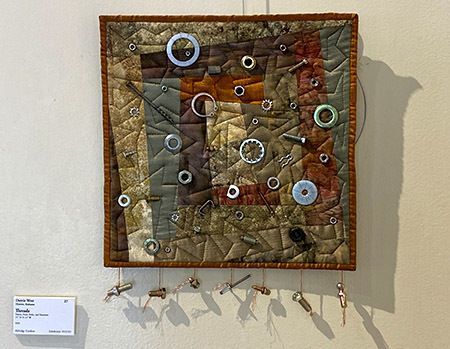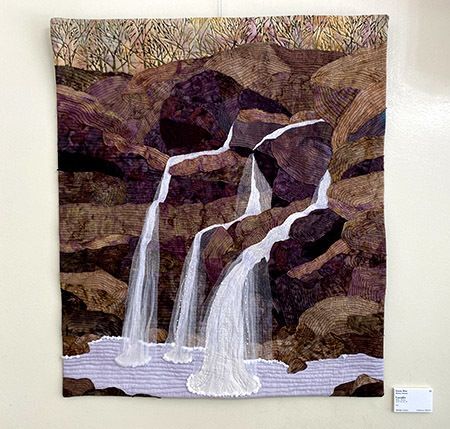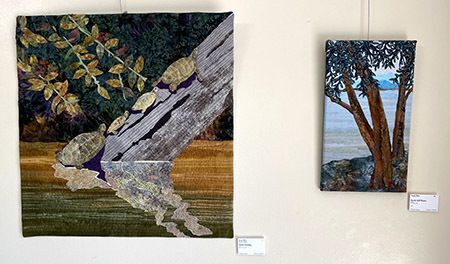 ---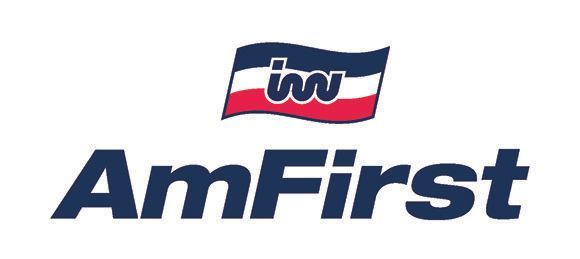 AmFirst is Aldridge Gardens' Arts and Sculpture Corporate Sponsor