Artist Eric Poland
Eric Poland received a BFA degree in Graphic Design from the University of Montevallo in 2006, but has been creating architectural art since childhood. Utilizing painting, drawing, and graphic art techniques, his work examines buildings and the lifelike persona that they carry. His art dives into the relationship that people have with buildings. He treats each building and sign as his muse for portraiture. Through the process of creating his paintings, he's able to bring out the personality of architecture with vivid paint colors contrasted against graphic black line art (common in logo design). Although the computer plays a role in his artmaking process, the final painting is completely handmade painting on wood. Simplifying landscapes allows him to take a place that you may be familiar with, and evoke a forgotten or unknown feeling.  
The showing will run Mondays through Fridays beginning Wednesday, May 10th. An artist reception will be held on Thursday, June 29th. Click here to R.S.V.P. for the event.  
While visiting our gallery, also be sure to see our special collection of Frank Fleming bronze sculptures, donated by Hoover resident Ken Jackson.
Please call us (205.739.6553) before visiting the gallery to make sure we are not hosting a luncheon or event during the time you plan to visit. The gallery is normally open Monday through Friday from 9 a.m. to 4 p.m. 
A selection of Eric's work from the exhibit is shown in the photos below.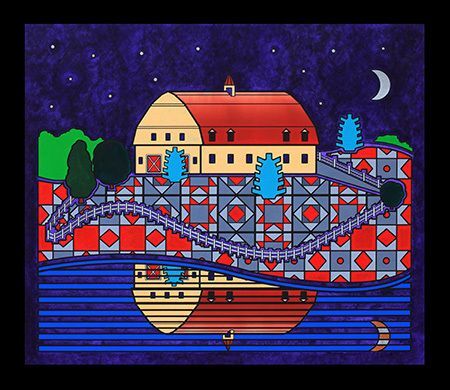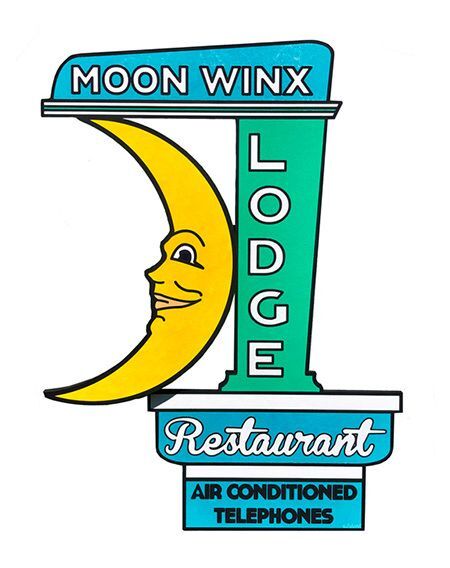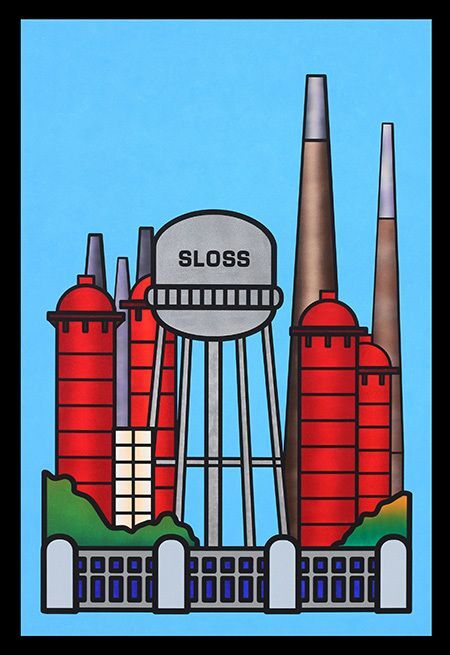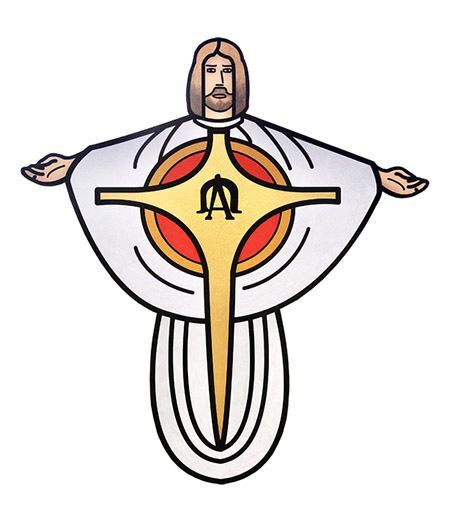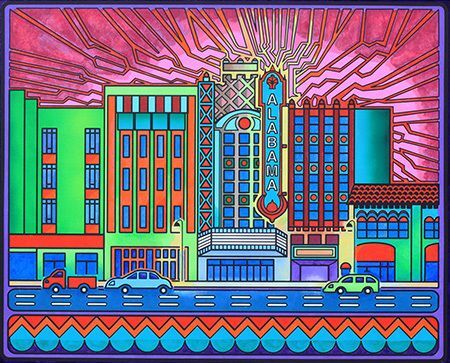 ---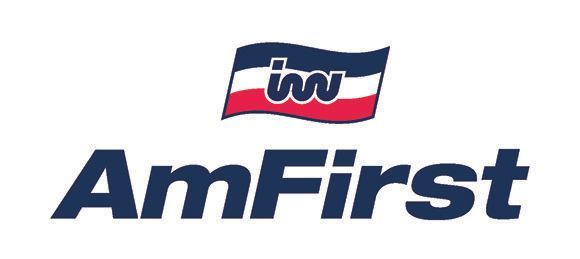 AmFirst is Aldridge Gardens' Arts and Sculpture Corporate Sponsor