Mary Lynne Robbins
Artist Statement - "A long-time performer/teacher of music and theatre arts, I have always appreciated fine art in all its forms. I would describe my visual art as introspective and spontaneous. It reflects the many interests in my life, especially music and dance. I am a founding member of ACTA, the Arts Council for the Trussville Area and directed and performed in many plays and musicals over the years. 
I'm a member of three art associations, and have won several awards in watercolor and mixed media in members' art shows and fine art festivals.
My art is abstract or representational and a good percentage of it is collage. Of all the art forms (and I use several), collage has allowed me the greatest creative freedom and flexibility. I use found materials (such as old music, feathers, corrugated material, cheesecloth, beads); and created materials (prepared papers, pieces from other paintings or prints of my other paintings); or a combination of both.  
The path of exploration and experimentation is ongoing and continues to sustain my passion for creativity and the arts."
While visiting our gallery, also be sure to see our special collection of Frank Fleming bronze sculptures, donated by Hoover resident Ken Jackson. Please call us (205.682.8019) before visiting the gallery to make sure we are not hosting a luncheon or event during the time you plan to visit. 
An artist reception was held on Tuesday, October 18th.
A selection of Mary Lynne's works are shown in the photos below.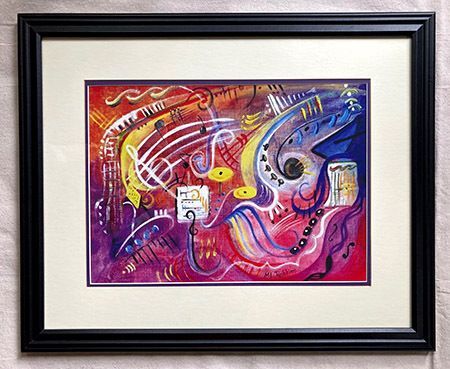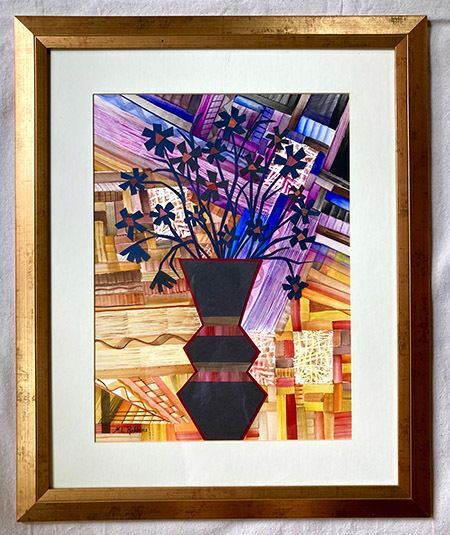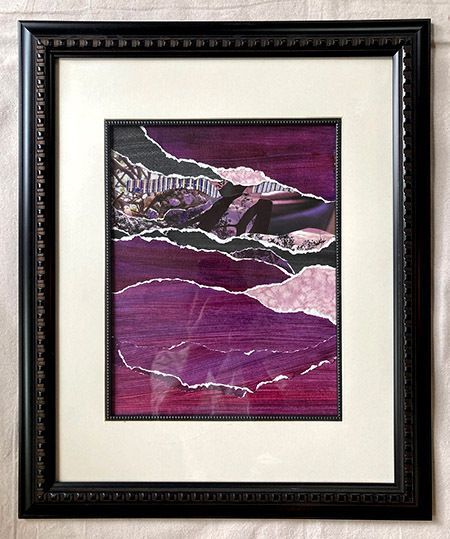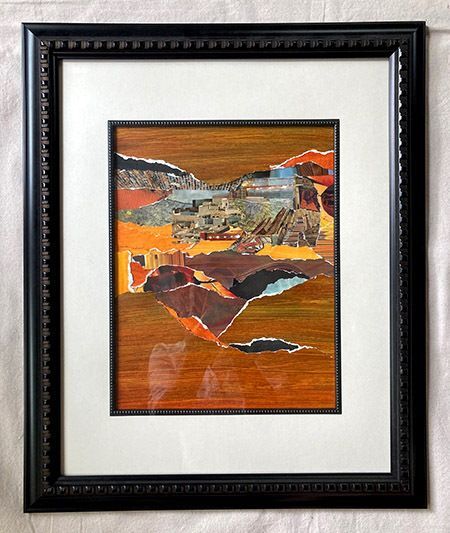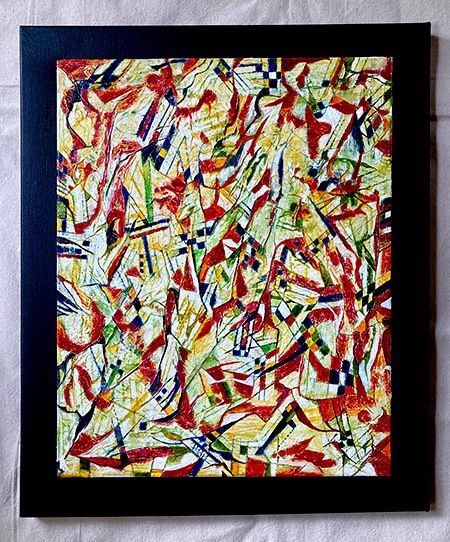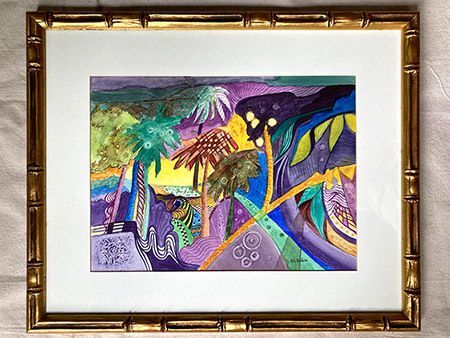 ---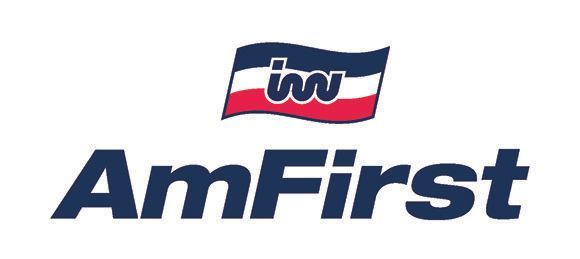 AmFirst is Aldridge Gardens' Arts and Sculpture Corporate Sponsor