Propagator Wine Reception - Artist Dan McDaniel
RSVP
This event is intended for Propagator Level Aldridge Gardens members only.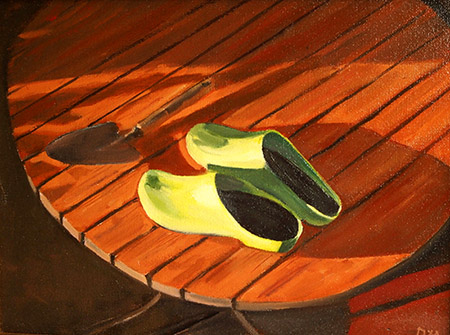 A wine reception for Propagator level members to enjoy while meeting the artist.
In college, while McDaniel studied architecture, he also took an intense mix of drawing, painting and sculpture courses. After graduation he practiced as an architect for 40 years before retiring to pursue art full time. He says, "my primary medium is oil paint. I love the luminosity that oil paint can produce as well as the forgiving nature of oil paint due to its slow rate of drying. My process is to seek out scenes, often involving ordinary places and objects, that I can capture and share with others."
Join us for a reception to meet Dan personally and hear about his art directly from the artist.
This propagator member event will roll into the general artists reception beginning at 6 p.m.