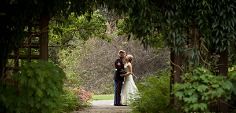 BEGIN YOUR LIVES TOGETHER AT ALDRIDGE GARDENS
Thank you for considering Aldridge Gardens in Hoover to provide the perfect backdrop for your beautiful event.
We understand how important it is to secure the right venue. That's why our experienced event coordinators are here - to provide you with all the information, inspiration and guidance you need to make your wedding and reception everything you've dreamed.
Elizabeth and all of Aldridge Gardens' staff members are committed to providing a one-of-a-kind venue where the bride and groom can host the perfect party for their families, friends and guests on the big day.