---
Coffee and Donuts at the Gardens
Tuesday and Thursday morning during Spring Break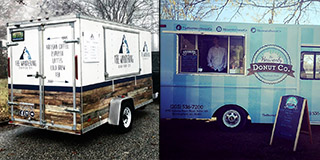 The Wandering Coffee Co., Birmingham's mobile coffee shop, will be selling organic coffee and tea. Plus, Heavenly Donuts will be selling their fresh, hand-made donuts! Both will be here at the Gardens from 8 to 11 a.m. on Tuesday (26th) and Thursday (28th). Come and enjoy a fresh cup and a sweet treat while strolling around our grounds during Spring Break. 
---
Summer Camp Registration Now Open!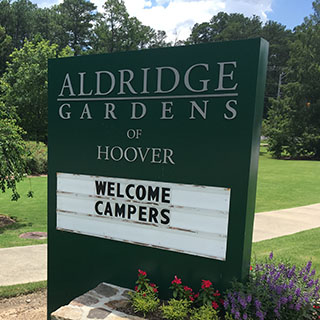 See what Summer Camps we have in store for 2019! Registration is now open. Take a look at our camps listing.
---
Fish Our Lake During Spring Break!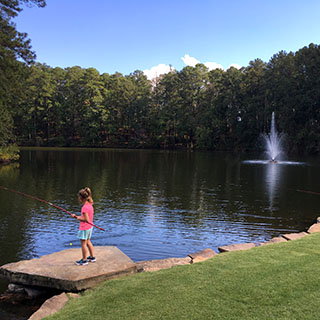 A privilege normally only reserved for Aldridge Gardens members will be open to the public during Spring Break. Fishing in our five acre lake will be available from Monday, March 25th through Friday March 29th. So plan to bring your fishing gear and enjoy a little time outside around the water's edge. You might just catch a bass, brim, or catfish to take home with you!
---
Intro to Square Foot Gardening
Rescheduled for March 26th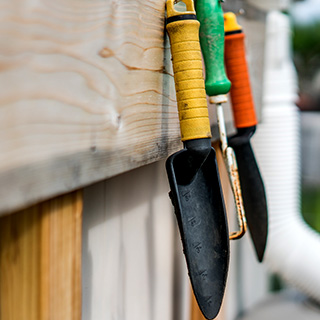 Learn how to get the most out of a small space garden with Jan Rogers. Tuesday, March 26th at 6 p.m. in the Aldridge house. Learn more and register here. 
---
A Toast to YOU with Clair McLafferty! - April 4th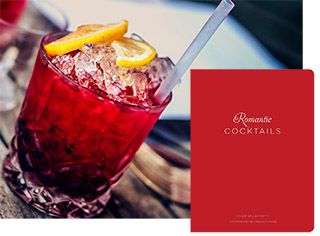 Join bartender and author Clair McLafferty on Thursday, April 4th, for a tour through romantic drinks and "Romantic Cocktails" — the second book from this Birmingham native. Learn about mixology and have a couple of drinks with us! Get the details. 
---
Japanese Maples with David Doggett - April 6th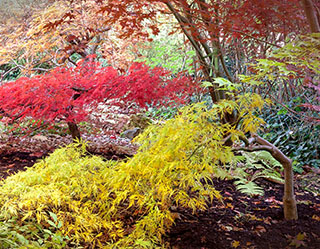 Walk the grounds of the Gardens with David Doggett. Learn about the Japanese Maples here, as well as how to care for yours at home. This event is free but registration is required. 
---
Nordic Walking Workshop - April 13th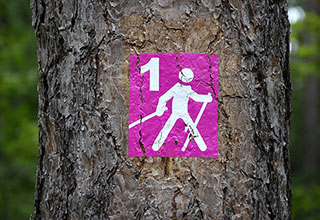 This class will show you a great way to include upper body exercise and add balance assistance while walking. Saturday, April 13th, from 9 to 10:30 a.m. Led by Dr. Leroy Hurt, this class is free. But registration is required. Get the details.
---
Customs Cafe Swedish Cooking and Culture Demo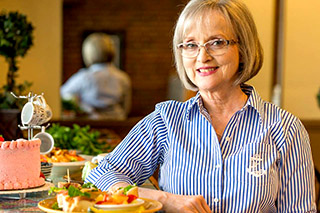 Join us on April 18th to learn about the customs and culture of Sweden. Plus see how to make a delicious cake that you'll also get to sample! Get details and register here. 
---
Fairy Furniture Workshop - April 19th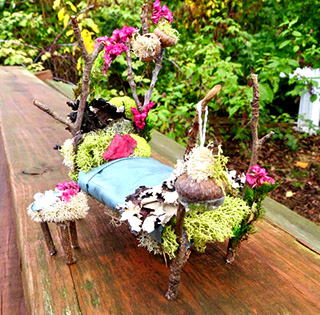 Learn to make fairy furniture using sticks, leaves, grape vine, champagne cork cages, and other found materials. This is a great activity for parents/grandparents to interact with a child. Learn more and register here. 
---
Members-Only Guided Bird Watch - April 20th!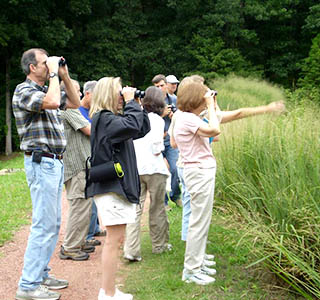 For the seventh consecutive year, Dr. Richard Ryel and his wife Patricia are leading our members-only guided bird watches. These are generally held on the 3rd Saturday of each month from 8 - 10 a.m. To see the dates of this year's currently scheduled bird watches and to register, click here. 
There's also an Introduction to Birding class coming up on April 16th. Learn more about it. 
---
Spring Plant Sale - April 25, 26, and 27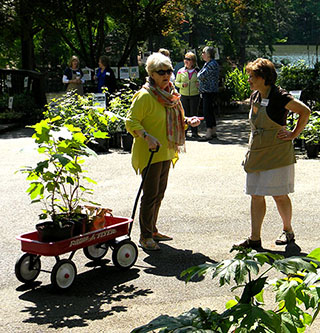 Don't miss our Annual Spring Plant Sale!
Members-Only Sale Preview - Thursday, April 25 - 9 a.m. to 5 p.m.
Annual Spring Plant Sale - Friday, April 26 - 9 a.m. to 5 p.m.
Annual Spring Plant Sale - Saturday, April 27 - 9 a.m. to Noon
More details coming soon!
---
Hand Tinting Photographs with Butch Oglesby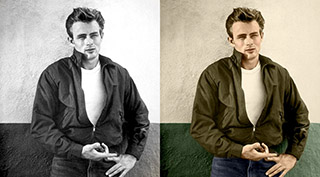 Learn how to hand tint images in Photoshop with Butch Oglesby. This workshop is designed for people with some Photoshop experience. Thursday, May 16th from 6 to 8 p.m. Learn more. 
---
Hydrangea Propagation Workshop - May 25th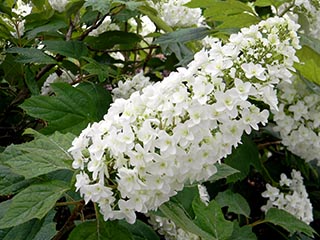 This hands-on workshop, scheduled for May 25th, will show you how to root fresh hydrangea cuttings. Come and learn how to propagate hydrangeas for yourself. And you'll get to take them home too! Learn more about it.
---
Hoover Sun Highlights the Celebration of Life for Eddie Aldridge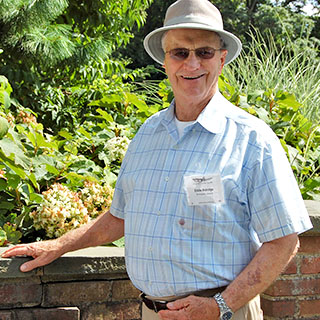 Take a look at Alyx Chandler's article "Hoover celebrates life of nurseryman and gardens creator Eddie Aldridge" in the Hoover Sun. It's a beautiful piece based on an interview with Kay Aldridge and Aldridge Gardens CEO, Tynette Lynch. Read it here. 
---
Save the Date for Hydrangeas Under the Stars - June 8th!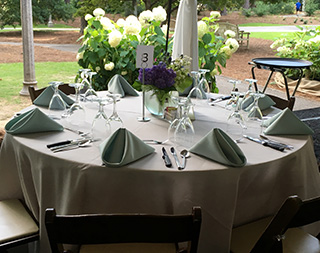 The date for this year's Hydrangeas Under the Stars event is set for Saturday, June 8th. This year, we will be Honoring the Memory of Eddie Aldridge. Tickets are not yet on sale, but please mark your calendars now! 
---
Learn About Our New Bonsai Membership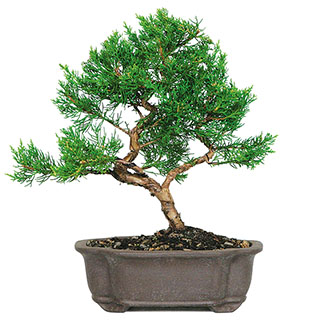 Have you heard about our new Bonsai Membership? This membership level offers quarterly bonsai educational opportunities. Learn more and see all of our membership levels here. 
---
Aldridge Gardens Gift Certificates!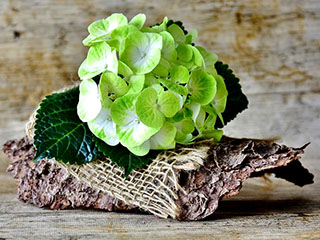 Now you can order Aldridge Gardens gift certificates online and have them mailed to you or someone special! It makes for an excellent present and its always the right size. Learn more about it. 
---
It's not too late to be a part of our Veterans Memorial Arbor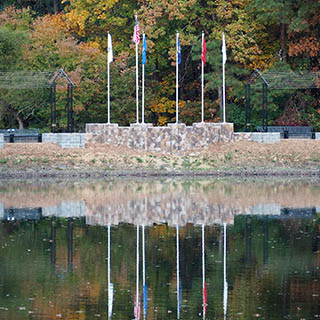 You can still reserve benches and pavers to honor veterans through our Veterans Memorial Arbor. Learn more and find out how.
 
---
What makes Aldridge Gardens so special?
Hear our CEO, Tynette Lynch, talk about the many things that make Aldridge Gardens unique and how it helps build community in Hoover. 
---
Our Hours Change with the "Spring Forward"
to Daylight Savings Time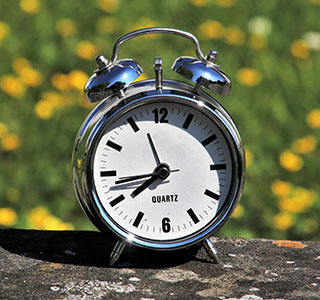 Beginning Monday, March 11th, our closing time will be 6 p.m. instead of 4:30 p.m. Our daily hours of operation will be 8 a.m. to 6 p.m. Gardens members can enjoy the special benefits of walking their leashed dogs or fishing our lake between 5 and 6 p.m. on Mondays through Thursdays. To learn more about becoming a member of Aldridge Gardens, click here. 
---
__________________________________

CLASSES & EVENTS

__________________________________

W. Calvin Ross

On exhibit in February and March.

__________________________________

PARTNERS IN TOURISM

__________________________________

We're delighted to be part of the Alabama Garden Trail!

__________________________________

HOURS OF OPERATION

Aldridge Gardens is open daily from 8:00 a.m. to 6:00 p.m. (However, we are closed Thanksgiving, Christmas Eve, Christmas, and New Years Day.) Admission to the Gardens is free. Everyone is invited to enjoy our walking trails but ask you not to run or jog on them. Our trails are very natural and not conducive to running.

Members are invited to walk their leashed dogs and fish our lake Mondays through Thursdays, from 5 to 6 p.m. Please make sure to clean up after your pet. However, fishing and dog walking will be restricted during weddings or other special events.

__________________________________

2019 SUSTAINING SPONSORS

Our Gardens are successful thanks to those whose generous sponsorships enable us to maintain and sustain the grounds, and to provide activities and events. Because of this, we would like to sincerely thank the following sponsors:

- Agricultural Services
- Alabama Power Foundation
- Eddie and Kay Aldridge
- Dr. Jim and Mrs. Diane Boogaerts
- Blue Cross Blue Shield of Alabama
- Ken Jackson
- Jim and Rita McLane
- Councilman Gene Smith and Pam Smith

__________________________________
---