Fairy Furniture and Gnome Knickknacks
The creative and charming Jennifer Wallace brings her unique design talent to Aldridge Gardens on Saturday, April 25.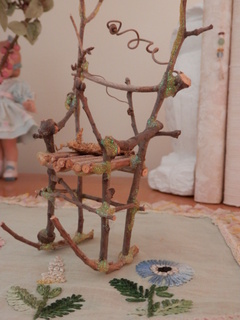 Using materials from nature, you will learn to make charming miniature furniture, unlike any you have ever seen before. Jennifer will teach participants to construct a tiny chair perfect for a favorite fairy or gnome. Once the basic principles are learned, attendees will be able to build an entire furniture collection or anything else you can imagine!

Register now, then prepare for fairies and gnomes to inhabit your garden!
---
It's Time to Register for Summer Camp!
Who's ready for summer!?!
It's time to start planning activities for your little campers. 
This year's camps are for children entering Kindergarten through 4th grade, and include the always-popular American Girls in Aldridge Gardens, as well as Chemistry and Construction Kids, Painting, Pounding, Picking, Pressing and Find the Hidden Treasures of Aldridge Gardens.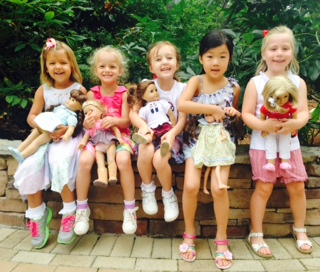 ---
What's on Your Bucket List?
Aldridge Gardens wants to know - what's on your bucket list?
Aldridge Gardens' Travel Club is exploring destinations worldwide for future Travel Club offerings. To help us find the perfect place for a getaway, take a moment to answer this short survey. It will take just a minute to answer these five quick questions. Everyone who fills this out will be entered into a drawing for a free Aldridge Gardens family membership. 
Thank you for sharing your thoughts - and keep an eye out for future presentations with Aldridge Gardens' Travel Club!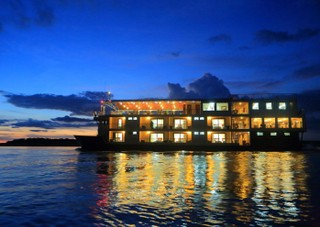 ---
Great gift ideas aren't just for the holidays!
Birthdays, anniversaries, retirement - no matter what time of year, sometimes we all need a perfect present for that person who has everything. Why not leave a lasting impression with a personalized paver placed in the Gardens' Entrance Plaza!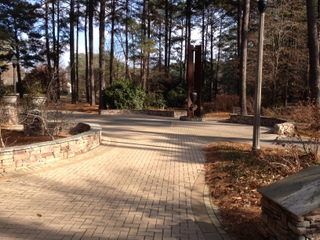 For just $150, you can honor a friend, pass along a thought for future generations, or leave a message in someone's memory. All 4 x 8" pavers will be placed on our Walk of Life. 
Learn more or purchase a paver now.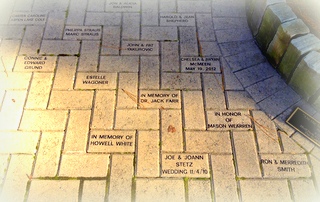 Or, give the gift of membership to the Gardens! This gift will keep growing all year long, and comes with discounts on our classes and events, special members-only hours and much more.
CLASSES & EVENTS

__________________________________

MEREDITH KEITH

__________________________________

SPRING AND SUMMER HOURS

Aldridge Gardens is open 7 days a week from 8:00 a.m. to 5:00 p.m.
Members-only hours are 5:00 to 7:00 p.m. daily.
Guests of private events are welcome after 5:00 p.m.
The museum and gallery are open 9:00 a.m. to 4:30 p.m. daily, except when events are scheduled.
Admission to the Gardens is always free.

Members are invited to walk their dogs from 4:00 p.m. until close on Mondays and Wednesdays, and to fish our lake Mondays, Tuesdays, Wednesdays and Thursdays from 4:00 p.m. until close.

__________________________________

2015 SUSTAINING SPONSORS

Our Gardens are successful thanks to those whose generous sponsorships enable us to maintain and sustain the grounds, and to provide activities and events.

Our sincere thanks to these 2014 Sustaining Sponsors:

Blue Cross Blue Shield of Alabama
Energen Corporation
International Expeditions
Ed and Barbara Randle
Renasant Bank
Gene and Pam Smith

__________________________________
---