Pruning for Form and How to Avoid "Crape Murder"
Sunday, February 22  1:30 to 4:00 p.m.
Learn the correct guidelines to pruning trees and shrubs, how to eliminate "crape murder," and the best ways to remove unhealthy clutter from your garden and bring new vigor to your landscape this spring. 
Class size is limited, reserve your space now.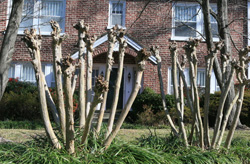 ---
CEO Tynette Lynch Named Among the "Women of Hoover"
Congrats to Aldridge Gardens' CEO Tynette Lynch for being featured in the Hoover Sun's "Women of Hoover!"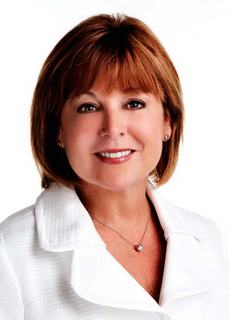 ---
Are you newly engaged?
Congratulations!
Offering beautiful backdrops for engagement photo sessions, stunning surroundings for ceremonies and naturally elegant options for receptions, Aldridge Gardens is the perfect place to celebrate your dream wedding day.
For inspiration, take a look at this incredible wedding video and our image galleries. Find more information visit our Weddings and Special Events section then contact Amanda Baker, Director of Sales and Catering, for more. She can be reached at abaker@aldridgegardens.com or 205.685.8019 ext. 6. 
---
Great gift ideas aren't just for the holidays!
Birthdays, anniversaries, retirement - no matter what time of year, sometimes we all need a perfect present for that person who has everything. Why not leave a lasting impression with a personalized paver placed in the Gardens' Entrance Plaza!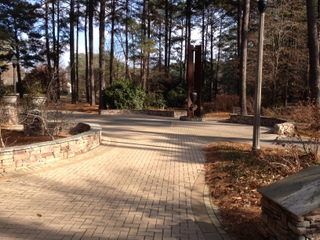 For just $150, you can honor a friend, pass along a thought for future generations, or leave a message in someone's memory. All 4 x 8" pavers will be placed on our Walk of Life. 
Learn more or purchase a paver now.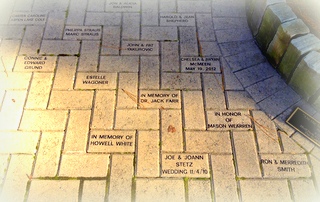 Or, give the gift of membership to the Gardens! This gift will keep growing all year long, and comes with discounts on our classes and events, special members-only hours and much more.
__________________________________

TOBY KLEIN

__________________________________

WINTER HOURS

Aldridge Gardens is open 7 days a week from 8:00 a.m. to 4:30 p.m.
Guests of private events are welcome after 4:30 p.m.
The museum and gallery are open 9:00 a.m. to 4:30 p.m. daily, except when events are scheduled.
Admission to the Gardens is always free.

Members are invited to walk their dogs from 3:00 p.m. until close on Mondays and Wednesdays, and to fish our lake Tuesdays and Thursdays from 3:00 p.m. until close.

__________________________________

2015 SUSTAINING SPONSORS

Our Gardens are successful thanks to those whose generous sponsorships enable us to maintain and sustain the grounds, and to provide activities and events.

Our sincere thanks to these 2014 Sustaining Sponsors:

Blue Cross Blue Shield of Alabama
Energen Corporation
International Expeditions
Ed and Barbara Randle
Renasant Bank
Gene and Pam Smith

__________________________________
---