---
HOLIDAY GREENERY WORKSHOP
Wednesday, December 3
10:00 a.m. to 12:00 p.m.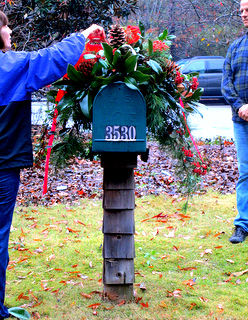 Come get inspired for the season!
Join us as award-winning floral designers Carol Harris and Ricky Whitley decorate areas in Aldridge House and out in the Gardens. Using Alabama greens such as yew, magnolia, holly and nandina mixed with pine cones and berries, Carol and Ricky will demonstrate how you can transform your own house into a beautiful southern home for the holidays!
Register now and learn to liven up mantels, mailboxes, lamp posts, entryways and more with your holiday decorating. 
---
HOLIDAY GREENERY SALE!
Saturday, December 6
9:00 a.m. to 1:00 p.m.
Find bundled greenery for all of your holiday trimmings! We'll also have a limited selection of  Christmas trees from Mountain Scouts Christmas Tree Sales Association available. 

The sale will be held behind Aldridge House, on the patio of Roots, our Garden and Gift Shop. In case of rain, look for us under the Pavilion.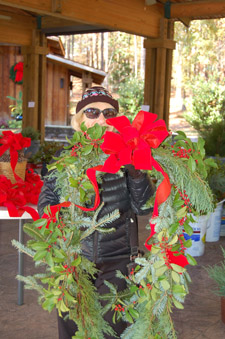 ---
Let Us Make Your Holidays Happier!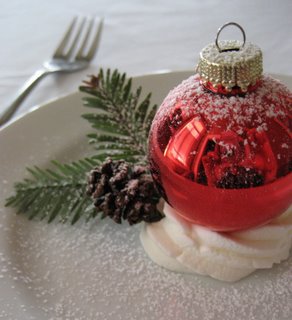 The holiday season is here - it's time to plan your special events at one of the most beautiful venues in Hoover!
From cocktail parties to seated dinners, Aldridge Gardens is the perfect place to hold your company's holiday party or put some merry in your meetings. 
For reservation information, please contact Amanda Baker, Director of Sales and Catering, at abaker@aldridgegardens.com or 205.685.8019 ext. 6. 
---
MEMBERS ONLY GUIDED BIRD WALKS
Come out and enjoy the autumn fresh air!
This year our members have spotted more than 60 species of birds during Saturday morning walks in the Gardens. Grab your binoculars and join us from 8:00 to 10:00 a.m. on the third Saturday of each month to find out what else we'll see before winter comes!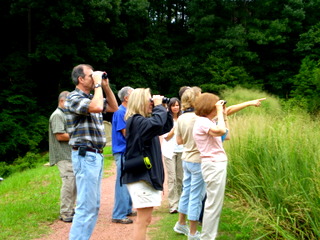 JOSEPH DE SCIOSE

__________________________________

Aldridge Gardens has partnered with an innovative travel service offering both cruise and land-based programs to destinations worldwide. Next spring, we're going to explore the Earth's greatest wilderness on her mightiest river. We'll travel more than 600 miles on the "Greatest Voyage in Natural History" aboard International Expedition's newest and specially-designed river ship, La Estrella Amazonica. Click on the link above to learn more!

__________________________________

FALL AND WINTER HOURS

Aldridge Gardens is open 7 days a week from 8:00 a.m. to 4:30 p.m.
Guests of private events are welcome after 4:30 p.m.
The museum and gallery are open 9:00 a.m. to 4:30 p.m. daily, except when events are scheduled.
Admission to the Gardens is always free.

Members are invited to walk their dogs from 3:00 p.m. until close on Mondays and Wednesdays, and to fish our lake Tuesdays and Thursdays from 3:00 p.m. until close.

__________________________________

2014 SUSTAINING SPONSORS

Our Gardens are successful thanks to those whose generous sponsorships enable us to maintain and sustain the grounds, and to provide activities and events.

Our sincere thanks to these 2014 Sustaining Sponsors:

Blue Cross Blue Shield of Alabama
Energen Corporation
International Expeditions
Ed and Barbara Randle
Renasant Bank
Gene and Pam Smith

__________________________________
---