HONEY FOR SALE!
We now have honey for sale at Roots, our garden and gift shop!
This is fresh from Aldridge Gardens' honey wildflower meadow. It's our first crop and is amazing! It's clear, not too strong, and very good. 
Our honey is available in 4 ounce bottles for $8, and 8 ounce bottles for $10. 
Roots is open Monday through Friday 10:00 - 3:00, and select weekend hours. 
Stop in and see us!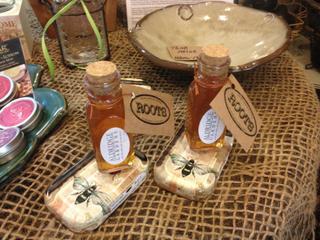 ---
TASTE OF HOOVER
Call for Restaurants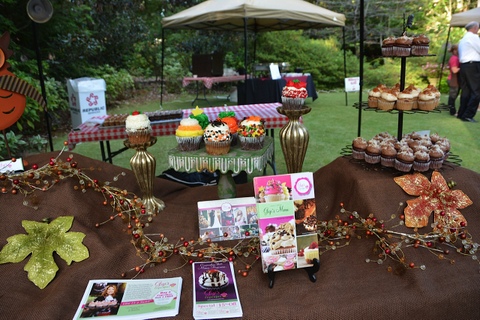 Do you want to dish up a delicious Taste of Hoover?
We're looking for area eateries to help us celebrate the variety of cuisine styles found throughout the city. Sponsored by the Hoover Sun, the event is scheduled for Thursday, October 16 from 5:00 to 8:00 p.m. We'll provide the space and tents, you serve up the tasty treats. 
If you're interested in having your restaurant participate in this terrific culinary experience at the Gardens, let us know!  Contact Tynette Lynch at tlynch@aldridgegardens.com or 205.682.8019, or Matthew Allen at matthew@starnespublishing.com for more. 
---
2014 SUMMER CONCERT SERIES
Enjoy dinner and a show at the Gardens!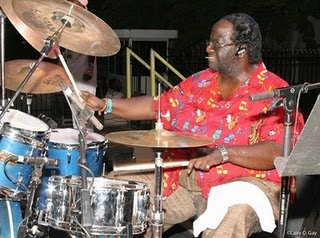 The 2014 Summer Concert Series finale is going to be amazing - you won't want to miss Foxxy Fatts & Company!
Foxxy Fatts started playing the drums when he was just 8 years old. Now he's an inductee into both the Alabama Music Hall of Fame and the Alabama Jazz Hall of Fame. Make plans now to be here for this one!
Bring blankets and chairs, your favorite refreshments and grab dinner at Cantina On Wheels when you get to the Gardens. Then sit back and experience these Alabama Blues legends live under the stars!
Thursday, August 28
Gates open at 5:00/Concert starts at 7:00
$15 Members/$20 Non-members
Get your tickets now before they're gone!
Because we appreciate everything you do to help the Gardens, Propagator Club members always get in free. Please let us know if you'll be joining us at our reserved table.
Volunteers can enjoy a complimentary ticket to one summer concert of their choice. Please email volunteer@aldridgegardens.com to attend. 
---
MONTHLY MEMBERS ONLY GUIDED BIRD WALKS
Come out and enjoy the summer sunshine and fresh air!
Last year our members spotted 48 species of birds during Saturday morning walks in the Gardens. What exciting things will we see migrating through our area in 2014? Grab your binoculars and join us from 8:00 to 10:00 a.m. on the third Saturday of each month to find out!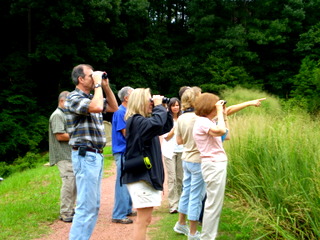 Aldridge Gardens has partnered with an innovative travel service offering both cruise and land-based programs to destinations worldwide. Learn more by clicking the link above, and by joining us for the inaugural Travel Club meeting August 21 at 7:00.

__________________________________

LARRY K. MARTIN

__________________________________

SPRING AND SUMMER HOURS

Aldridge Gardens is open 7 days a week from 8:00 a.m. to 5:00 p.m.
Guests of members-only and private events are welcome after 5:00 p.m.
The museum and gallery are open 9:00 a.m. to 5:00 p.m. daily, except when events are scheduled.
Admission to the Gardens is always free.

2014 SUSTAINING SPONSORS

__________________________________

Our Gardens are successful thanks to those whose generous sponsorships enable us to maintain and sustain the grounds, and to provide activities and events.

Our sincere thanks to these 2014 Sustaining Sponsors:

Blue Cross Blue Shield of Alabama
Energen Corporation
International Expeditions
Ed and Barbara Randle
Renasant Bank
Gene and Pam Smith

__________________________________
---