---
Best of Borrowed & Blue - Second Year in a Row!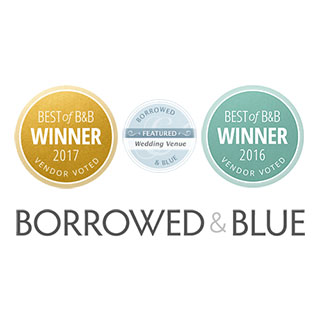 Aldridge Gardens has again been named the Best Intimate Venue in Birmingham by wedding planning website Borrowed & Blue! We are proud to receive this honor as voted on by vendors. Get more details.
 
---
Our "Citrus Sensations" cooking class is SOLD OUT!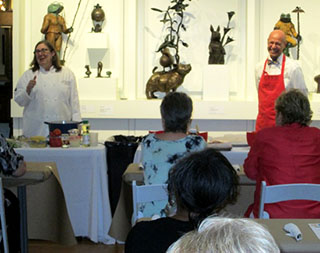 Learn how to make great seasonal citrus recipes! Join Susan Green and Peter Northcott for "Citrus Sensations: Teaching and Tasting" on Tuesday, January 24th at 7 p.m. This class is now SOLD OUT. 
---
Alabama Hydrangea Society Meeting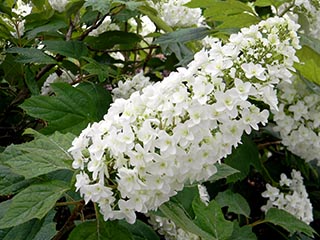 Interested in learning more about Hydrangeas and other related gardening topics? Join us at 1:00 p.m. on January 25th to learn how drought affects our gardens. Get more details here.
 
---
Auburn University Agricultural Alumni Association
Honors Eddie Aldridge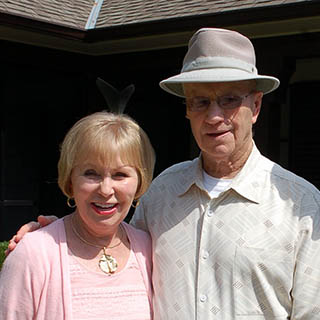 The Auburn University Agricultural Alumni Association will honor Eddie Aldridge and four others who have had a major impact on Alabama agriculture when it hosts the 2017 Alabama Agriculture Hall of Honor banquet Feb. 9 at the Auburn Marriott Opelika Hotel and Conference Center. Eddie will be the honoree in the agribusiness sector and his father, the late Loren Aldridge, will receive a Pioneer Award posthumously. Read more about it here. 
---
Don't commit "Crape Murder" this year!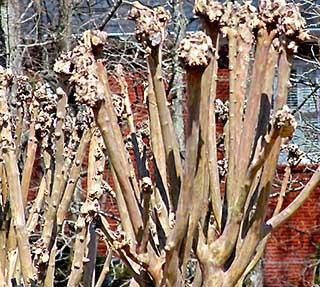 Join Rip Weaver, on February 12th, as he teaches us how to correctly prune crape myrtles and other shrubs and trees.  We will be doing "hands-on pruning" on sample "trees" inside so bring your own hand pruners, see a demonstration, and then try it for yourself. Learn more and register here. 
 
---
City of Hoover's 19th Annual Arbor Day Celebration presented by the Hoover Beautification Board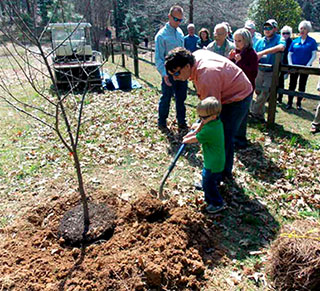 Make plans to be a part of Hoover's 19th annual Arbor Day celebration at Aldridge Gardens on Saturday, March 4th, from 9:30 to 11:30 a.m. The event includes free trees for Hoover residents, a formal Arbor Day ceremony, recognition of Hoover Schools' 4th Grade Arbor Day Essay Contest winners, and a ceremonial tree planting. Learn more about it. 
---
It's not too late to be a part of our Veterans Memorial Arbor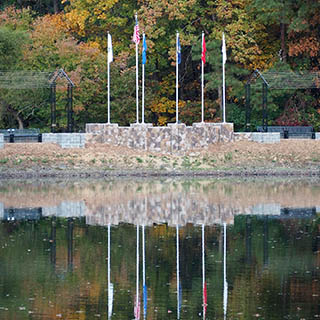 You can still reserve benches and pavers to honor veterans through our Veterans Memorial Arbor. Learn more and find out how.
---
Proud to be a Top Ranked Tourist Attraction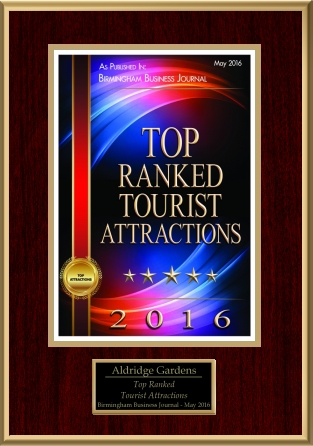 Aldridge Gardens recognized in Top Ranked Tourist Attractions, Birmingham Business Journal, May 2016!
---
CLASSES & EVENTS

__________________________________

Art by Thomas Andrew

On exhibit during January.

__________________________________

PARTNERS IN TOURISM

__________________________________

We're delighted to be part of the Alabama Garden Trail!

__________________________________

HOURS OF OPERATION

Aldridge Gardens is open 7 days a week from 8:00 a.m. to 5:00 p.m.
Guests of private events are welcome after 4:30 p.m.
The museum and gallery are open 9:00 a.m. to 4:00 p.m. daily, except when events are scheduled.
Admission to the Gardens is always free.
Everyone is invited to enjoy our walking trails but ask you not to run or jog on them. Our trails are very natural and not conducive to running.

Members are invited to walk their leashed dogs and fish our lake Mondays through Thursdays, from 4:00 to 7 p.m. during daylight savings time (spring, summer, and early fall) and 3:00 to 4:30 p.m. during standard time (late fall and winter). Please make sure to clean up after your pet. However, fishing and dog walking will be restricted during weddings or other special events.

__________________________________

2017 SUSTAINING SPONSORS

Our Gardens are successful thanks to those whose generous sponsorships enable us to maintain and sustain the grounds, and to provide activities and events. Because of this, we would like to sincerely thank the following sponsors:

- Agricultural Services
- Alabama Power Foundation
- Eddie and Kay Aldridge
- Blue Cross Blue Shield of Alabama
- International Expeditions
- Ken Jackson
- Jim McLane
- Signature Homes
- Councilman Gene Smith and Pam Smith

__________________________________
---