What to Know When Visiting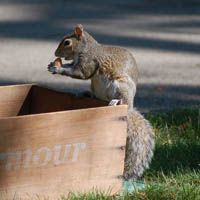 In order for everyone to enjoy the Gardens, we ask that the following requests be observed:
Our photography information is located at the bottom of this page.
Children under 16 must be accompanied by an adult when visiting the Gardens.
Groups of 10 or more must notify the Gardens before planning an outing here. Because we hold frequent events, we are generally unable to accommodate unexpected groups. Large gatherings will need a reservation and are subject to a rental fee. Please call 205.739.6554, for more information or to schedule a group event. All requests need to be pre-approved by Kristen Valentine (kristen.valentine@hooveralabama.gov) and scheduled 10 days in advance. Our goal is to make sure everyone has a positive experience here and we apologize for any inconvenience.
Aldridge Gardens is part of a living ecosystem. Visitors may occasionally see snakes near the lake or woodland stream. Visitors enter the Gardens at their own risk.
To reduce the risk of possible plant damage or destruction, we ask that all visitors stay on paths. Please do not venture off of pathways, and do not climb on trees or shrubs.
This is a walking garden. For your safety, please be aware and alert when enjoying areas where garden maintenance or other work is being done.
We invite you to enjoy our walking trails but ask you not to run or jog on the trails. Some of our trails are very natural and not conducive to running.
Most areas are accessible to those with physical disabilities. In October of 2020, the walking trail around our lake was modified to be 100% accessible as defined by the US Forest Service Trail Accessibility Guidelines.
Please feed ducks or geese ONLY designated food from the dispensers in the boat house.
Only emergency vehicles and those making deliveries are allowed through the gate.
All plants and wildlife are protected. Collecting of plants or picking of any flowers is strictly prohibited.
Bicycles, skateboards, scooters, skates, and other riding toys are not allowed in the Gardens.
Picnic tables are located at the boat house and in the picnic area near the entry gate.
Fires of any kind are prohibited.
Swimming is not allowed in the lake.
Sun bathing is not permitted in the Gardens.
Confetti, paint, and balloons are all prohibited.
People are invited to walk their leashed dogs and fish our lake Mondays through Thursdays. Please make sure to clean up after your pet. Otherwise, pets are not allowed in the Gardens. Support or service animals are permitted.
Fishing and dog walking are restricted on Friday, Saturday, and Sunday, as well as during weddings or other special events. Groups may fish only with prior approval (205.739.6558 or aldridgegardens@hooveralabama.gov).
Aldridge Gardens is a non-smoking area.
Photography
All photography requests, including homecoming and prom groups, need to be pre-approved by Janet Abernathy (janet.abernathy@hooveralabama.gov) and scheduled at least 10 days in advance of the date. Due to weddings and specialty events taking place, certain dates and timeframes will be unavailable for photography requests (especially Fridays and Saturdays). We apologize for any inconvenience and thank you for your understanding.
Professional photographers (defined as a photographer who is paid for his/her services) must schedule all client photo sessions with Janet Abernathy (janet.abernathy@hooveralabama.gov). Appointments must be made and fees paid in advance. No posed photography is permitted while another event or wedding is taking place. Session fees are $30 each or you may join our Photo Guild at $100 a year for unlimited scheduled sessions.