Plants Selected for 2022 Spring Sale (Subject to Change and While Supplies Last)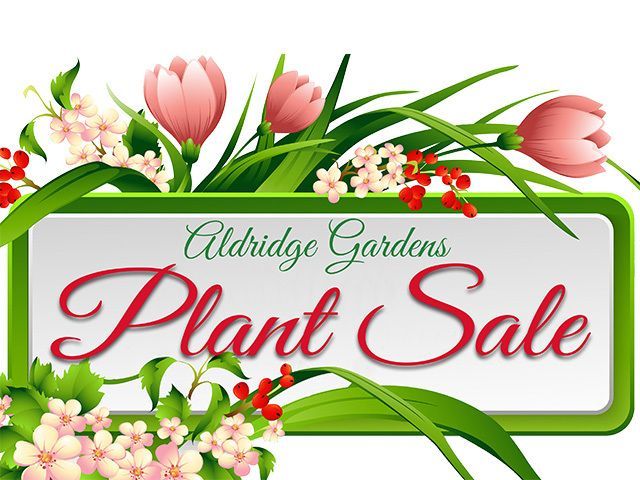 This year's selection of plants in alphabetical order.
Agapanthus—Blue Lilly of the Nile
Anemone—Monorail Jobert
Angelonia Archangel Cherry Red
Angelonia Archangel Dark Purple
Angelonia Archangel White
Asclepias Speciosa
Asclepias Tuberosa
Autumn Fern
Azalea—Country Cousins
Azalea—Dancing Rabbit
Azalea—Goldstrike
Azalea—Lemon Ice
Azalea—Linda Guy
Azalea—Mauvila Gold
Azalea—Orange Marmalade
Azalea—Radiant Red
Azalea—Red Pepper
Azalea—Southern Sunset
Azalea—Spring fanfare
Azalea—Tallulah Sunrise
Azalea—High Tide
Bacopa Betty White
Baptista australis—Blue False Indigo
Begonia Dragon Wing Red
Blanket Flower, Arizona Apricot
Blanket Flower, Arizona Sun
Butterfly Bush-Cran Razz
Butterfly Bush—Flutterby Blue Heaven
Butterfly Bush—Pugster Amethyst
Butterfly Bush—Pugster White
Caladium Aaron
Caladium Hot Flash
Caladium Miss Muffet
Caladium White Christmas
Calibrachoa, Superbells Lemon Slice
Calibrachoa, Superbells Tropical Sunrise
Callicarpa American Beautyberry
Callicarpa Shiji Muraski
Camellia Sasanqua Autumn Sentinel
Camellia Sasanqua Dream Weaver
Camellia Sasanqua—Moon Shadow
Camellia sasanqua—Shi Shi Gashira
Canna, Cannova Bronze Orange
Canna, Cannova Mango
Cephalotaxus Spreading Yew
Clematis—Sapphire Indigo
Coleus Apocalyse
Coleus Madalyn
Coleus Red Ruffle
Coleus Saturns Ring
Coreopsis, Uptick Gold and Bronze
Coreopsis, Uptick Red
Crytomeria Globosa Nano
Echinacea P. Powwow Wildberry
Erigeron Pulchellus—Robins Plantain
Eupatorium Fistulosum—Joe Pye Weed
Eupatorium Maculatum
Euphorbia Diamond Frost
Fatsia Spiders Web
Fern Evergreen Southern Shield
Gardenia—Variegated
Gaura, Belleza Dark Pink
Geranium Maculatum
Heuchera Delta Dawn
Heuchera Red Lightning
Hosta Frances
Hosta Great Expectation
Hosta Patriot
Hosta Stained Glass
Hosta—Sun
Hydrangea—Snowcicle
Hydrangea—Alice
Hydrangea—Bobo
Hydrangea—Dbl Wedding Gown
Hydrangea—Endless Summer
Hydrangea—Gatsby Moon
Hydrangea—Invincibelle Wee White
Hydrangea—Oakleaf
Hydrangea—Penny Mac
Hydrangea—Phantom
Hydrangea—Ruby Slippers
Hydrangea—Snowqueen
Hydranges—Invincibelle Limette
Ilex Compacta—Upright Holly
Illicium—Florida Sunshine
Joseph Coat yellow
Joseph Coats Red Thread
Junior Walker's Catmint (low version if possible)
Lantana Lucky Red
Lantana Lucky Sunrise Rose
Lavender, Pheonmenal
Liatris spicata —blazing star
Lily, Toad, Autumn Glow
Lonicera Honey Coral
Loropetalum—Emerald snow
Loropetalum—Purple Daydream dwarf
Michelia Hagiuara Banana Shrub
Mint, Chocolate
Mint, Peppermint
Mint, Spearmint
Mondara Fistulosa—Bee Balm
Oregano Variegated
Ornamental Sweet Potato Compact Margie
Passiflora Incarnata
Penstemon Laevigatus—Beard Tongue
Phlox Divaricata—Blue Moon
Pieris Temple Bells
Pityopsis Graminifolia—Golden Aster
Pulmonaria—Lungwort Mrs. Moon
Ratibida Pinnate-Prairie Coneflower
Rhododendron Camilla's Blush
Rosemary Tuscan Blue
Rudbeckia Fulgida Goldstrum
Rudbeckia Laciniata—Cutler Coneflower
S. Novae-Angliae—New England Aster
Sage, Pineapple
Salvia Coccinea—Scarlett Sage
Salvia Guaranitica, Black and blue
Salvia Greggii, Mirage Cherry Red
Salvia Greggii, Mirage Deep purple
Salvia Longispicata x Far., Mystic Spires Blue
Salvia Nemorosa, Marvel Rose
Shaggy Shield Fern
Silphium Astericus—Starry Rosin Week
Sisyrinchium—Suwannee
Solidago Rugosa
Stokesia Laevis—Stokes Asters
Succulent Dragons Blood
Succulent Lemon Ball
Succulent, Sedum Rue-Store, Lemon Ball
Symphyotrichum Georgina—Georgia Aster
Symphyotrichum Laevis—Smooth Aster
Tassel Fern
Tea Olive—Apricot Echo
Vemonia Augustifolia—Ironweed
Verbena—Homestead Purple
Verbena, EnduraScape Pink Fizz
Viburnum
Viburnum—Eastern Snowball
Viburnum—Moonlit Lace
Viola Walterii—Walter's Violet
Vitex Delta Blues
Vitex—Pink Pinnacle
Weigela Variegated
Wisteria Amethyst Falls
Yarrow—Cerise Queen
Yarrow—Moonshine
Zizia Aurea—Golden Alexander

SALE DAYS AND TIMES
Thursday, April 28 - 9 a.m. to 5 p.m.
Friday, April 29 - 9 a.m. to 5 p.m.
Saturday, April 30 - 8:30 a.m. to Noon
Food and craft vendors will be on site, as well as Walking Tree Bonsai!