Aldridge Gardens is proud to be the home of the largest publicly-available collection of Frank Fleming bronze sculptures.
Larger pieces can be viewed throughout the Gardens and special pieces can be seen in the Eddie & Kay Aldridge Art & Historical Collections Museum.
Donated by Hoover Resident, Ken Jackson.
Call Aldridge Gardens, (205) 739-6558 for available hours to view the exhibit.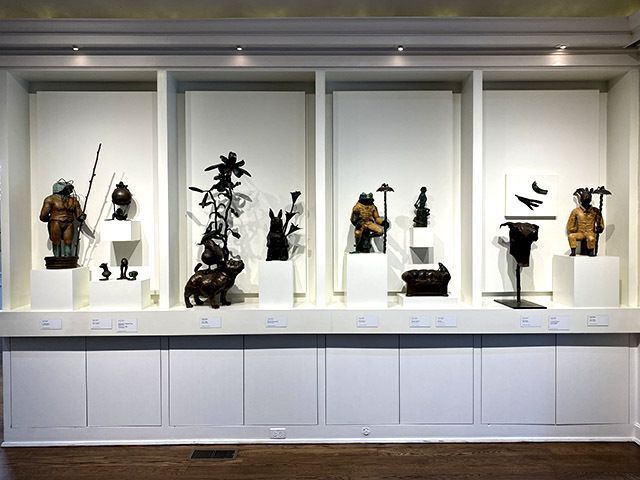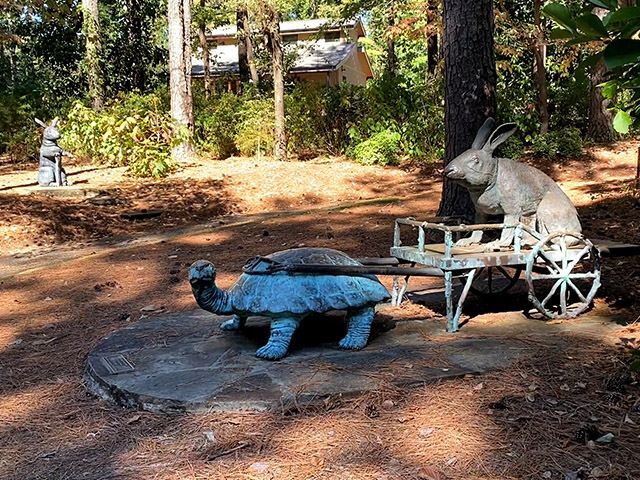 Artist Frank Fleming and collector Ken Jackson
Sculptor Frank Fleming's work has been described as "delightful and humorous, serious and mystical."
The artist has been called "an individualistic artist who creates surrealistic, dream-like pieces that make us think."