2022 ANNUAL SPRING PLANT SALE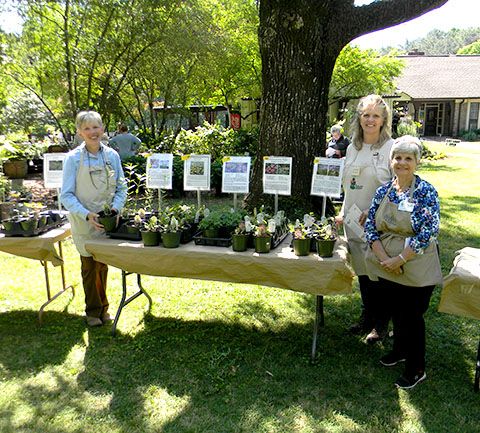 Thursday, April 28 - 9 a.m. to 5 p.m.
Friday, April 29 - 9 a.m. to 5 p.m.
Saturday, April 30 - 8:30 a.m. to Noon
Food vendors will be on site as well as Walking Tree Bonsai!
Also featuring craft vendors, including:
- Raspberry Jam (yard art, antiques, and painted rocks)
- Big Love Soap Co. (handmade soap and lip balm)
- Richard's Birdhouses (bird houses, wine stoppers, and eyeglass holders)
Find the perfect plants for your container or garden spot! Volunteers and gardeners will be on hand to help with selections and to give advice about placement, care and maintenance.
Customers can own "a little bit of Aldridge Gardens" when they buy a pass-along plant that lived there! We are going to have many plants with an Aldridge Gardens heritage. In addition, we'll also have many more from members and friends of the gardens!
Our main feature is always the "Snowflake" hydrangea, but shoppers can also choose from a host of others. Shoppers will find many varieties and sizes of hydrangeas at our annual Spring Plant Sale!
And remember, Aldridge Gardens members get 10% off all purchases with their membership card!
Click here to see our list of plants selected for this year's sale!