Event Info
2019 ANNUAL SPRING PLANT SALE
Thursday, April 25 - 9 a.m. to 5 p.m.
Friday, April 26 - 9 a.m. to 5 p.m.
Saturday, April 27 - 9 a.m. to Noon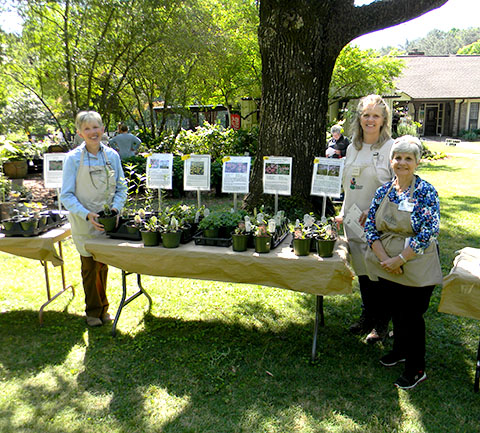 Shoppers will find many varieties and sizes of hydrangeas at our annual Spring Plant Sale!
Our main feature is always the "Snowflake" hydrangea, but shoppers can also choose from a host of others. Look for a list of available plants closer to sale time.
Customers can own "a little bit of Aldridge Gardens" when they buy a pass-along plant that lived there! We are going to have many plants with an Aldridge Gardens heritage. In addition, we'll also have many more from members and friends of the gardens!
And, remember, members always get 10% off purchases!
Sponsored By

---
---