Welcome to the Gardens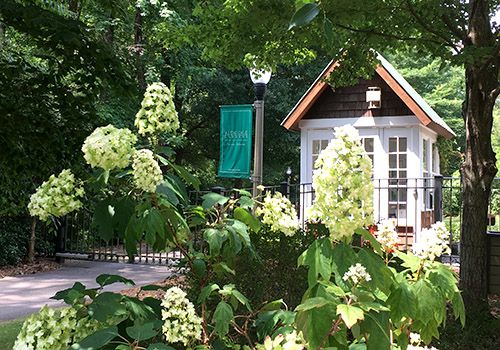 Please note that only our grounds are open while our offices remain closed due to the COVID-19 event. Until further notice, security will open the gates daily at 8 a.m. and close them at 7 p.m. Please continue to observe appropriate social distancing to keep as many people healthy and well as possible. We hope that the beauty and walking trails of the Gardens will provide many with a peaceful and relaxing destination during this time.
All of our classes and events through the end of May have been cancelled or rescheduled. If you have any questions or need to get in touch with us, please call our main number at 205.682.8019. We will be checking our voicemail regularly. We apologize for any inconvenience caused by this and hope that everyone will stay healthy and well.
Since Aldridge Gardens opened in 2002, the 30-acre former property of well-known horticulturist Eddie Aldridge and his wife Kay has become a popular attraction in the greater Birmingham area. Our garden showcases hydrangeas, including the Snowflake Hydrangea, which was patented by Mr. Aldridge and is now the official flower of the City of Hoover.
Other features include an event venue and gallery in the couple's former home, an education building, an outdoor pavilion, a five-acre lake and a half-mile walking trail. The Gardens also host plant sales, art exhibits and shows, classes and seminars, bird walks, fishing days and more.
Field trips that follow the state curriculum are available for elementary-age children.
Admission to the Gardens is free.
For more information call 205.682.8019.