---
Mad Hatter's Fairy Garden Tea Party 2!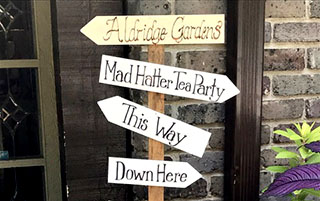 Back by popular demand! It's our Mad Hatter's Fairy Garden Tea Party! Monday, January 21st from 11 a.m. to 1 p.m. Learn more about it and register here. 
---
Don't commit "Crape Murder" this year!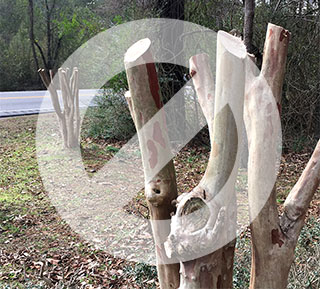 Join Rip Weaver, on Wednesday, January 23rd, as he teaches us how to correctly prune crape myrtles and other shrubs and trees.  We will be doing "hands-on pruning" on sample "trees" inside so bring your own hand pruners, see a demonstration, and then try it for yourself. Learn more and register here.
---
Remembering Eddie Aldridge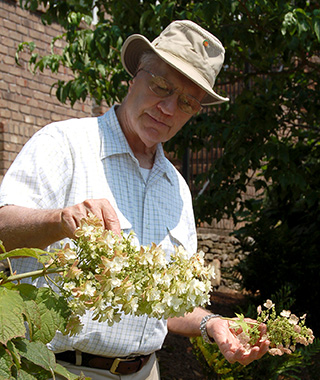 It is with heartfelt sadness that we announce the passing of our founder and friend, Mr. Eddie Aldridge on November 27, 2018. Please keep his wife, Kay Aldridge and his entire family in your prayers. 
---
Learn About Our New Bonsai Membership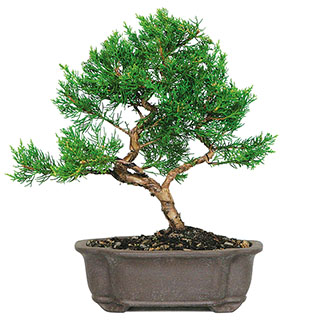 Have you heard about our new Bonsai Membership? This membership level offers quarterly bonsai educational opportunities. Learn more and see all of our membership levels here. 
---
Aldridge Gardens Gift Certificates!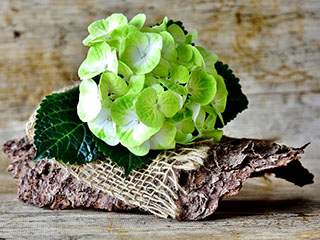 Now you can order Aldridge Gardens gift certificates online and have them mailed to you or someone special! It makes for an excellent present and its always the right size. Learn more about it. 
---
Building Community Together in Hoover
Listen to our CEO, Tynette Lynch, talk about the past, present, and future of Aldridge Gardens in this great new video by the City of Hoover.
---
It's not too late to be a part of our Veterans Memorial Arbor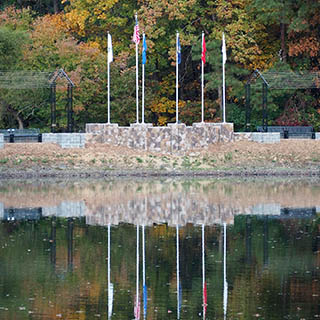 You can still reserve benches and pavers to honor veterans through our Veterans Memorial Arbor. Learn more and find out how.
 
---
Our own Tynette Lynch has been selected to chair the Birmingham CVB Board of Directors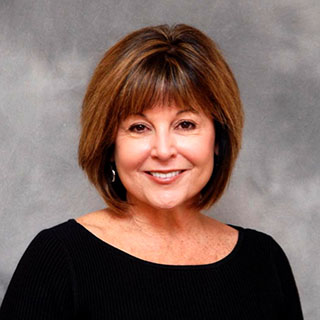 Aldridge Gardens CEO, Tynette Lynch, has been selected as 2018 chairman of the board of directors for the Greater Birmingham Convention and Visitors Bureau. Details are in the press release linked below. Congrats Tynette! 
---
__________________________________

CLASSES & EVENTS

__________________________________

Tom Dameron

On exhibit in December and January.

__________________________________

PARTNERS IN TOURISM

__________________________________

We're delighted to be part of the Alabama Garden Trail!

__________________________________

HOURS OF OPERATION

Aldridge Gardens is open daily from 8:00 a.m. to 4:30 p.m. (However, we are closed Thanksgiving, Christmas Eve, Christmas, and New Years Day.) Admission to the Gardens is free. Everyone is invited to enjoy our walking trails but ask you not to run or jog on them. Our trails are very natural and not conducive to running.

Members are invited to walk their leashed dogs and fish our lake Mondays through Thursdays, from 3 to 4:30 p.m. Please make sure to clean up after your pet. However, fishing and dog walking will be restricted during weddings or other special events.

__________________________________

2018 SUSTAINING SPONSORS

Our Gardens are successful thanks to those whose generous sponsorships enable us to maintain and sustain the grounds, and to provide activities and events. Because of this, we would like to sincerely thank the following sponsors:

- Agricultural Services
- Alabama Power Foundation
- Eddie and Kay Aldridge
- Dr. Jim and Mrs. Diane Boogaerts
- Blue Cross Blue Shield of Alabama
- Ken Jackson
- Jim McLane
- Councilman Gene Smith and Pam Smith

__________________________________
---