Event Calendar
Summer Camp: Construction in Nature Grades 2-4
Monday, June 20, 2016 9:00 am - 12:00 pm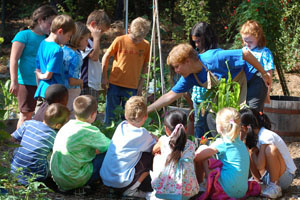 Description:
June 20 - 24
Entering Grades 2 – 4

Construction in Nature: Experimenting with Materials to Build Structures in Nature

Do you just love being outdoors? Join us for a week of building and adventure. We will use a variety of materials to make structures while enjoying adventures in the natural world of the Gardens. Bring your creative side and join us for a terrific time!

Instructor: Karen Greene Pirkle, M.A. Early Childhood

This form stopped accepting submissions on June 17, 2016 3:00 pm CDT.
---