Event Calendar
Sensory Handmade Soaps Workshop
Tuesday, October 18, 2016 6:00 pm - 8:30 pm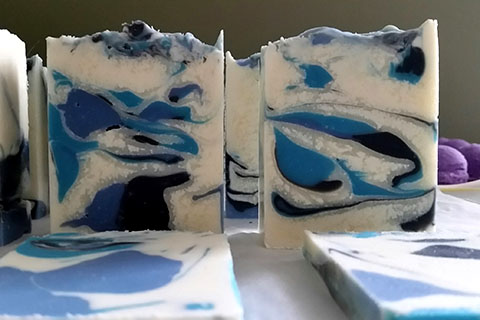 Location:
Aldridge House at the Gardens
Description:
Sensory Handmade Soaps!
Tuesday, Oct 18. 6 - 8:30 p.m.

Learn several fun techniques for creating your own handmade soaps. You can even make them for Christmas gifts!

Soap Crafters, Julie Morrow and Amanda Ray, will demonstrate "old fashioned" soap making using the cold process method. They'll show you how to make a basic exfoliating kitchen soap using ingredients from your pantry. They'll also show you more advanced techniques including multi-colored soap batter and swirls. (Students will receive a bar from each batch of cold process soap that was made during class via mail 4-5 weeks later after it has fully cured.) In addition, workshop participants will have the opportunity to create two bars of melt and pour soap to take home and enjoy immediately or give as gifts. Let your creativity run wild experimenting with happy colors, scents, herbs, and additives. Detailed hand-outs containing recipes, tips and techniques, plus info on sourcing supplies, will be included so that you can continue making handcrafted soaps at home.

Participants should plan to wear cleaning/work clothes and prepare to have fun.

Instructors:
Julie Morrow & Amanda Ray, Soap Crafters

Cost:
$30 Members/$40 Non-Members (includes materials fee and 4 soaps)

Class Size:
Seminar limited to 18. Pre-registration required.

---