THE HIDDEN WORLD OF BATS
Tuesday, October 28
Just in time for Halloween - get up close with these creepy critters!
Found in virtually every part of the world except the polar regions, bats are the only mammals capable of true flight. Join us to learn about the many qualities and adaptations of these fascinating animals. Be prepared to see some of our regional bats up close!
Register now for this Family Nature Program, if you dare!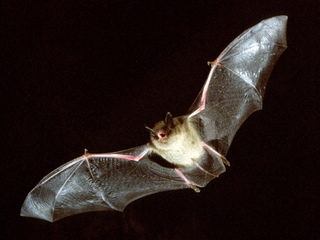 ---
HEALTH AND WELLNESS AT THE GARDENS
You already know the beauty and tranquility of Aldridge Gardens is good for your spirit. And you know our classes, lectures, discussions, arts and events are good for your mind. Now, the Gardens has even more to help you care for your body. 
This fall we're offering courses to both members and non-members to help everyone move toward their health and wellness goals.  
Finding Joy - Gentle Yoga 4-week series will run Wednesday mornings in October. Click here to learn more or to register for this slow and gentle yoga class that's great for women age 40+ who want to reconnect with their inner joy through yoga and nature.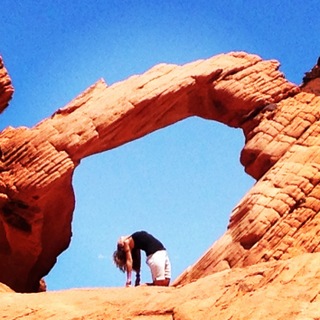 ---
MEMBERS ONLY GUIDED BIRD WALKS
Come out and enjoy the autumn fresh air!
This year our members have spotted more than 60 species of birds during Saturday morning walks in the Gardens. Grab your binoculars and join us from 8:00 to 10:00 a.m. on the third Saturday of each month to find out what else we'll see before winter comes!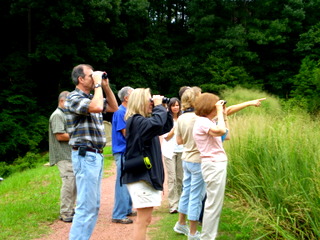 ---
Aldridge Gardens has partnered with an innovative travel service offering both cruise and land-based programs to destinations worldwide. Next spring, we're going to explore the Earth's greatest wilderness on her mightiest river. We'll travel more than 600 miles on the "Greatest Voyage in Natural History" aboard International Expedition's newest and specially-designed river ship, La Estrella Amazonica. Click on the link above to learn more!

__________________________________

JOSEPH DE SCIOSE

__________________________________

SPRING AND SUMMER HOURS

Aldridge Gardens is open 7 days a week from 8:00 a.m. to 5:00 p.m.
Guests of members-only and private events are welcome after 5:00 p.m.
The museum and gallery are open 9:00 a.m. to 5:00 p.m. daily, except when events are scheduled.
Admission to the Gardens is always free.

__________________________________

2014 SUSTAINING SPONSORS

Our Gardens are successful thanks to those whose generous sponsorships enable us to maintain and sustain the grounds, and to provide activities and events.

Our sincere thanks to these 2014 Sustaining Sponsors:

Blue Cross Blue Shield of Alabama
Energen Corporation
International Expeditions
Ed and Barbara Randle
Renasant Bank
Gene and Pam Smith

__________________________________
---