---
Are the Gardens Open During the Holidays?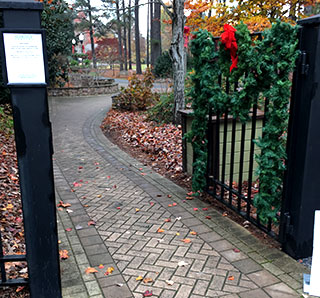 The Gardens will only be closed for Christmas Eve, Christmas Day, and New Years Day. Otherwise, please come and enjoy our beautiful grounds during the holidays. However, please note that our business offices will be closed on December 24th and will reopen on January 2nd.
---
It's not too late to be a part of our Veterans Memorial Arbor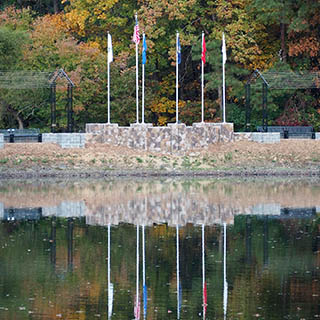 You can still reserve benches and pavers to honor veterans through our Veterans Memorial Arbor. Learn more and find out how.
 
---
CLASSES & EVENTS

__________________________________

Artist Debra Riffe

On exhibit from December through January.

__________________________________

PARTNERS IN TOURISM

__________________________________

We're delighted to be part of the Alabama Garden Trail!

__________________________________

HOURS OF OPERATION

Aldridge Gardens is open 7 days a week from 8:00 a.m. to 4:30 p.m.
Admission to the Gardens is always free.
Everyone is invited to enjoy our walking trails but ask you not to run or jog on them. Our trails are very natural and not conducive to running.

Members are invited to walk their leashed dogs and fish our lake Mondays through Thursdays, from 3 to 4:30 p.m. Please make sure to clean up after your pet. However, fishing and dog walking will be restricted during weddings or other special events.

__________________________________

2017 SUSTAINING SPONSORS

Our Gardens are successful thanks to those whose generous sponsorships enable us to maintain and sustain the grounds, and to provide activities and events. Because of this, we would like to sincerely thank the following sponsors:

- Agricultural Services
- Alabama Power Foundation
- Eddie and Kay Aldridge
- Blue Cross Blue Shield of Alabama
- Ken Jackson
- Jim McLane
- Councilman Gene Smith and Pam Smith

__________________________________
---