Alabama Garden Trail
We're delighted to be part of the Alabama Garden Trail!
You can explore and experience the Alabama Garden Trail from the top of the state all the way down to the Gulf - and of course right here in Hoover! Visit the official travel site of Alabama to learn more.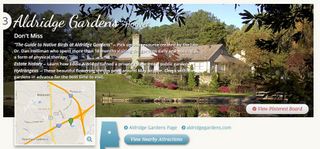 ---
Frank Fleming: An Evening with the Artist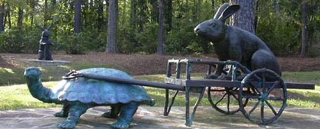 If you've been to the Gardens, you've likely noticed the artwork of Frank Fleming. Located throughout the grounds and inside the gallery, the Gardens is home to the largest collection of Frank Fleming bronze sculptures available for public viewing.
On Thursday, May 28, join us for the rare opportunity to hear the artist speak about his works, and see the collection's brand new display in the Eddie & Kay Aldridge Historical Collections Museum. 
Reservations are limited. All proceeds benefit Aldridge Gardens.
Click here to learn more or RSVP.
---
It's Time to Register for Summer Camp!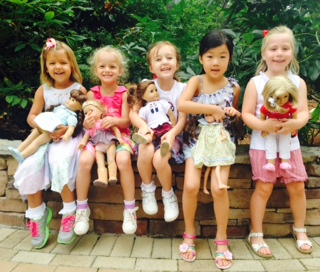 Who's ready for summer!?!
It's time to start planning activities for your little campers. 
This year's camps are for children entering Kindergarten through 4th grade, and include the always-popular American Girls in Aldridge Gardens, as well as Chemistry and Construction Kids, Painting, Pounding, Picking, Pressing and Find the Hidden Treasures of Aldridge Gardens.
---
Art in the Gardens 2015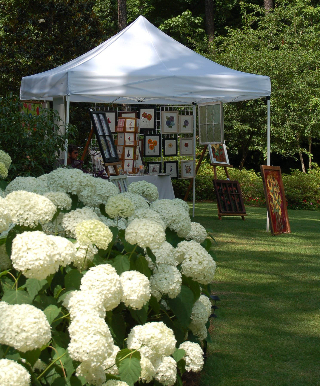 Saturday, June 13th 9 a.m. to 5 p.m. 
and Sunday, June 14th 10 a.m. to 4 p.m.
Stroll through the Gardens, shop, and get a close look at the incredible artwork of talented Alabama artists. With both returning favorites and new talent in 2015, this is an opportunity to see new pieces and get original, one-of-a-kind works in painting, mixed media, jewelry, woodworking, sculpture, and more. 
CLASSES & EVENTS

__________________________________

ALABAMA PLEIN AIR ARTISTS

__________________________________

SPRING AND SUMMER HOURS

Aldridge Gardens is open 7 days a week from 8:00 a.m. to 5:00 p.m.
Members-only hours are 5:00 to 7:00 p.m. daily.
Guests of private events are welcome after 5:00 p.m.
The museum and gallery are open 9:00 a.m. to 4:30 p.m. daily, except when events are scheduled.
Admission to the Gardens is always free.

Members are invited to walk their dogs from 4:00 p.m. until close on Mondays and Wednesdays, and to fish our lake Mondays, Tuesdays, Wednesdays and Thursdays from 4:00 p.m. until close.

__________________________________

2015 SUSTAINING SPONSORS

Our Gardens are successful thanks to those whose generous sponsorships enable us to maintain and sustain the grounds, and to provide activities and events.

Our sincere thanks to these 2014 Sustaining Sponsors:

Blue Cross Blue Shield of Alabama
Energen Corporation
International Expeditions
Ed and Barbara Randle
Renasant Bank
Gene and Pam Smith

__________________________________
---