Join the "After Work Elite!"
PROPAGATOR CLUB MEMBERSHIP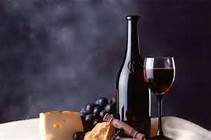 The Propagator Club allows members to socialize, network and grow personally and professionally in the beauty of the Gardens. This exclusive membership level is offered for individuals, business partnerships and to companies for up to four associates.
Benefits include:
"After Work Elite" gatherings - On the second Thursday each month, Propagator Club members are invited to an exclusive afternoon wine tasting social hour on the back porch of Aldridge House.
Private lecture series - Quarterly presentations and discussions with guest speakers on topics including horticulture, conservation, our environment and more 
Invitations to opening nights and "Meet the Artist" receptions for exhibits in the Eddie and Kay Aldridge Art and Historical Collections Museum throughout the year

Monthly receptions including: 




(click to RSVP)

October 9 - Private Meet the Artist reception with photographyer Joseph De Sciose
November 13 - CEO Tynette Lynch presents the Aldridge Gardens Master Plan
December 11 - Private Meet the Artist reception with Toby Klein
January 8 - Enjoy an intimate discussion with conservation photographer Beth Maynor Young. 
Propagator Club memberships start at $1,000 for individuals, and $2,000 for company memberships for up to four members.
JOIN OR RENEW YOUR EXCLUSIVE MEMBERSHIP NOW
---
---