Join the "After Work Elite!"
NEW PROPAGATOR CLUB MEMBERSHIP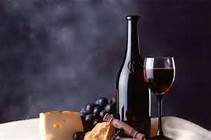 The Propagator Club is a way for members to socialize, network and grow personally and professionally in the beauty of the Gardens.
The new "After Work Elite" membership level is offered for individuals, business partnerships and to companies for up to six associates. Benefits include exclusive monthly wine tasting social hours, a private lecture series, annual private dinner for Propagator Club members and a guest at The Club atop Red Mountain, and invitations to opening nights and "meet the artists" receptions.
---
PROPAGATOR CLUB UPCOMING EVENTS
Among other exciting Propagator Club events coming up, members will enjoy an evening at Birmingham Museum of Art and a private tour of Royal Cup Coffee. We'll reveal the details of these and other enjoyable networking opportunities soon!
---