Children's Education - Hands On Learning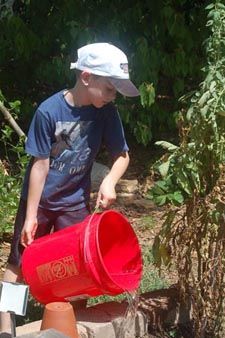 The education program for children provides hands-on, outdoor learning experiences designed to cultivate children's natural curiosity, empower them with understanding and engage them in problem solving and decision making to preserve the delicate balance of nature. Supporting these experiences is a well-prepared group of volunteer education docents who help children make connections between what they have learned in books and what goes on in the environment around us.
If you have questions or need more information about any of our children's programs, contact us at 205.739.6558, or aldridgegardens@hooveralabama.gov.