City of Hoover's 23rd Annual Arbor Day Celebration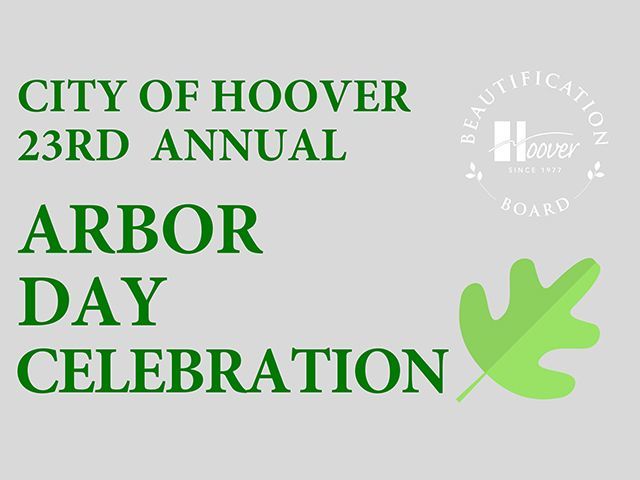 Join us at Aldridge Gardens on Saturday, March 6th from 9:30 to noon for the 23rd Annual Hoover Arbor Day Celebration.
Presented by the Hoover Beautification Board, this community-wide celebration will feature FREE TREES for Hoover residents (while supplies last), the 4th Grade Arbor Day Essay Contest awards ceremony, Tree City USA award presentation, kids crafts, recognition of the World's Largest oak leaf, planting of a new community orchard, coffee and light refreshments, educational tables, tree care Q&A, and FUN for ALL!
Arbor Day in Hoover is the result of a continued partnership between the City of Hoover, Hoover City School System, Alabama Power, Aldridge Gardens, local businesses (including Ace Tree Service, Edko, Green Valley Farms, and Meredith Carpenter Law), plus numerous volunteers. These partners believe in the value trees bring to our community and they understand the importance of planting the right tree in the right place.
PDF files of the Seedling List and Planting Diagram as well as the Arbor Day Flyer are included in the "related links" below. They will download and open in a new window.
Photo courtesy: Hoover Sun