Kokedama - Japanese Moss Balls
Register Now
Credit card payment will be processed through PayPal. You do not need a PayPal account to do this.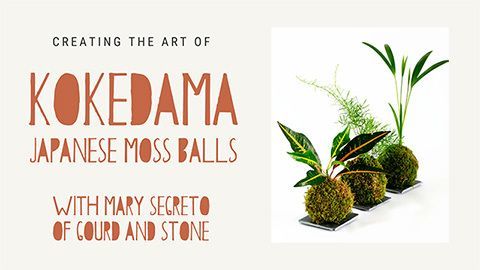 Kokedama – Planting Ornamentals in Moss Covered Soil
Mary Segreto teaches this Japanese gardening practice of growing ornamental plants in moss-covered balls of soil.
Moss is wrapped around the balls of soil and secured with wire, which can also be used to suspend the plant in the air.
Each participant will create a moss ball to hold a small plant to place or hang in their homes.
This class will be held outside under the Pavilion with tables spaced for social distancing and masks encouraged.