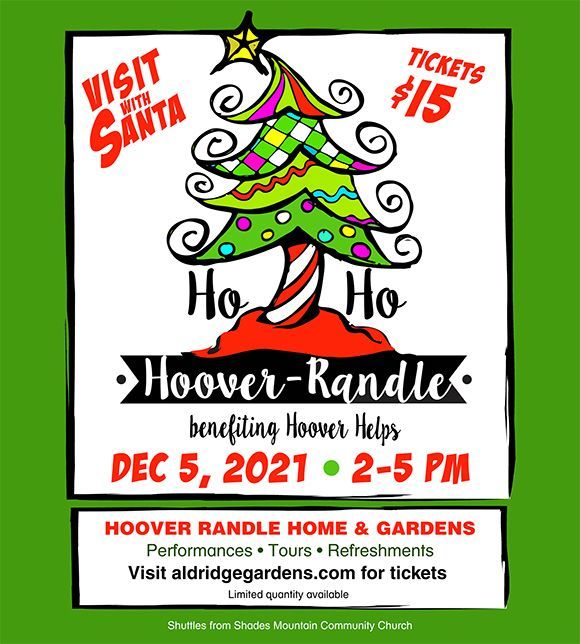 "Ho Ho Hoover-Randle" benefiting Hoover Helps.
This event will be held at the Hoover Randle Home & Gardens on Sunday, December 5th, from 2 to 5 p.m.
Performances | Tours | Refreshments
Kids 12 and under are admitted free!
Hoover Randle Home & Gardens are located at 2255 Tyler Rd, Hoover, AL 35226
Additional parking available at Shades Mountain Community Church with regular shuttles to the event.
Tickets can be purchased at the door on Sunday. Online sales are no longer available.