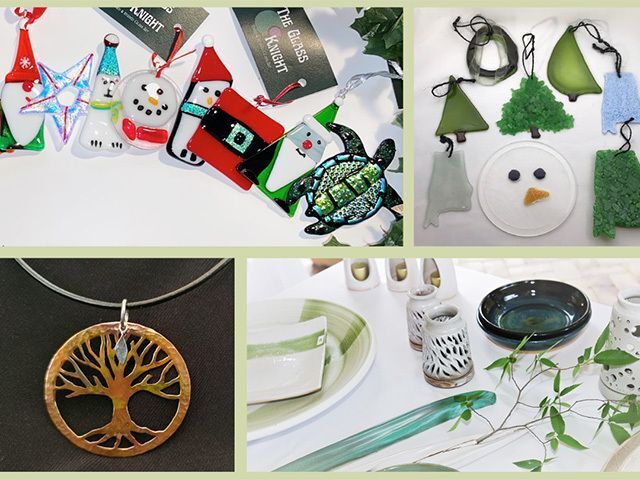 Thursday, Dec. 1st from 10 a.m. to 7 p.m., Aldridge Gardens will host the our annual "Gifts of Art" event!
Gifts of Art is not a craft fair, but a one-stop Christmas shopping event with unique, one-of-a-kind art items from a select list of local artists. This year promises some of the things you have enjoyed the past plus some works from new artists.
Items are reasonably priced, averaging around $50-75, and our artists are chosen for their truly unique items—things not found at regular retail stores. Works crafted in ceramics, glass, wood, silver, and fabric, plants and more. Functional, wearable, decorative and Alabama-inspired items. There is literally something for everyone on your Christmas gift list. Gifts of Art starts at 10 a.m. on Dec. 1 and closes at 7 p.m. This gives you a wide range of times to drop in, shop, and meet the artists.
Rain or shine, this indoor show takes place in the beauty and comfort of the Aldridge Gardens gallery in Hoover. Bring a friend, come on your lunch break, or enjoy the afternoon with us. Free admission.