We Welcome Your Support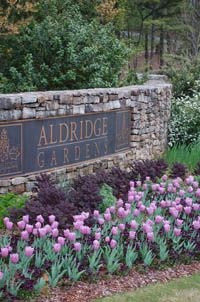 There are many ways you can keep Aldridge Gardens growing:
Memorials - Make a donation in memory of a loved one
Honorariums - Make a donation in honor of a group or individual
Non-Cash Donations - Donate property, stock, bonds, goods or services as well as planned and deferred gifts
Sponsorships - Help us provide activities and events and get name recognition for your business
Naming Opportunities - Dedicate a bench or other item to a friend, group, or deceased loved one (must be approved by the Planning Committee)
Paver Project - Participate in the Gardens new entrance plaza by purchasing a paver in honor or memory of someone special.
Aldridge Gardens is a 501(c)(3) nonprofit organization. All contributions are tax deductible to the fullest extent allowed by law.