Artist Reception for Dottie West
Artist Reception at Aldridge Gardens
Thursday, July 21st from 5 to 7 p.m.
Please join us for an artist reception for Dottie West. Meet the artist and sip refreshments while viewing her incredibly detailed fabric art pieces inside the gallery. Using fabric as her pallet, Dottie tries to create healing images that show passion, love, and grace. She hopes people will connect to her quilts on an emotional level.
A select list of Dottie's work will be available for purchase.
Masks Optional | Casual Dress | Wine and Refreshments
Please RSVP to let us know if you can make it. Use the RSVP button at the top of this page and follow the resulting steps.
You can see images of her exhibited work on our gallery page here.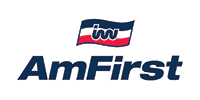 AmFirst is Aldridge Gardens' Art and Sculpture Corporate Sponsor