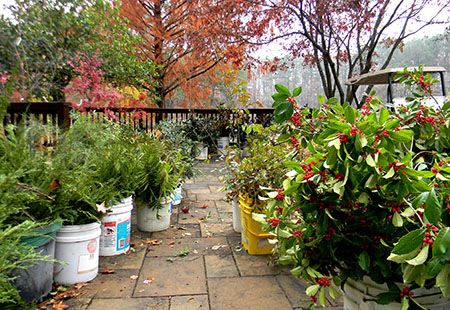 Annual Greenery Sale
This year's Greenery Sale will be three days—Thursday and Friday from 9 a.m. until 3 p.m., and Saturday 9 a.m. until noon.
Our greenery is always fresh-cut just days before the sale. We have a wide assortment of different plants for holiday decorating, including holly, elaeagnus, pine, cedar, juniper, ivy and viburnum, including boughs with berries. Before you "butcher" you own shrubs, visit the Aldridge Gardens Greenery Sale!