Pruning for Form Workshop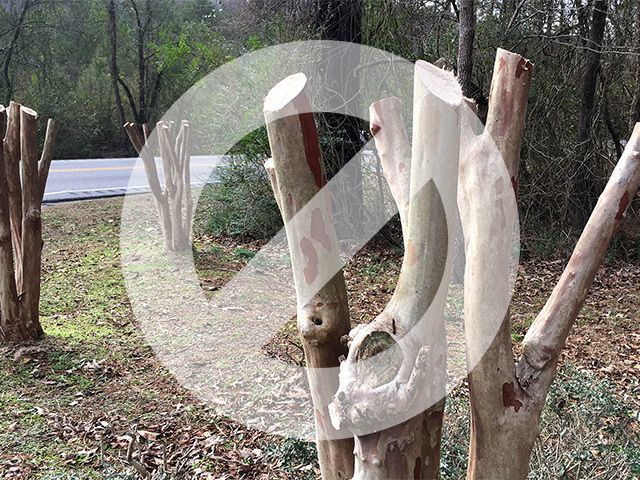 $20 Members/$25 Non-Members
Class size is limited to 20 participants.
Instructor:
Rip Weaver, CLARB, ASLA and Executive Director, Aldridge Gardens
Learn the correct guidelines to pruning trees and shrubs, how to eliminate "crape murder," and the best ways to remove unwanted limbs and stems to bring new vigor to your landscape.
Aldridge Gardens' Executive Director Rip Weaver will teach participants how to correctly prune crape myrtles and other ornamentals. Using branches from the grounds, he'll demonstrate and show you how to correctly prune some of our favorite shrubs and specific landscape plants. Bring gloves and hand pruners to get a feel for how it should be done.
Depending on the weather, this class will be held either outside under our pavilion or in our education building.