Event Calendar
Alabama Hydrangea Society Meeting
Wednesday, October 26, 2016 1:00 pm - 2:00 pm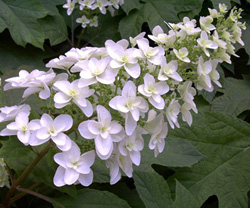 Location:
Aldridge House at the Gardens
Description:
Celebrating the glorious Hydrangea blooms of 2016!

After two disappointing bloom seasons in 2014 and 2015, Hydrangea lovers were thrilled that the winter weather cooperated to give us spectacular blooms on our French Hydrangeas this spring. We've asked our Alabama Hydrangea Society members to take and submit photos of their spring and summer blooming Hydrangeas to document this year of bountiful blooms. All are welcome to attend this "virtual tour" of our members' gardens to marvel at the beauty that is on display as well as to potentially gain some landscaping ideas to implement in one's own yard.

ALABAMA HYDRANGEA SOCIETY
Interested in learning more about Hydrangeas and other related gardening topics? We invite you to visit and join the Alabama Hydrangea Society. Meetings take place five times a year at Aldridge Gardens (3530 Lorna Road, Hoover) at 1:00 p.m. on the 4th Wednesday of these months: January, March, June, August, and October. Membership is $15 per year for an individual or $25 per couple. Visitors are always welcome to attend.

Aldridge Gardens is the perfect setting to inspire one's learning more about the various types of Hydrangeas.

---