Event Calendar
Captain Compost and How to Feed Your Garden
Tuesday, March 14, 2017 6:00 pm - 8:00 pm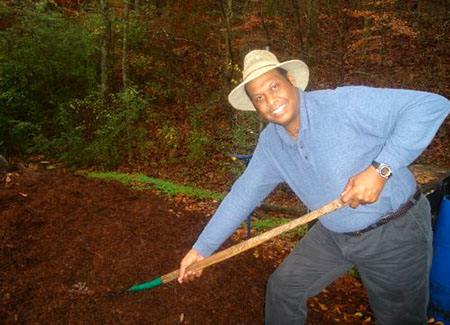 Description:
$12 Members/$15 Non-Members
Class size is limited. Pre-registration suggested.

William Edward Cureton is known throughout Alabama, and beyond, as "Captain Compost." He and his wife Peggy lecture at various Master Gardener classes, other garden clubs throughout the state, and across the country.

William is one of the main authors of the organic gardening forum FAQ page on GardenWeb.com and is the moderator on the composting forum on DirtDoctor.com. The "Captain" is also very popular on the Rodale Organic Gardening website forums. He sells homemade compost, by the truckload or bag, to local farmers and gardeners.

You can learn more about him and his mission at captaincompostalabama.com.

This form stopped accepting submissions on March 14, 2017 3:00 pm CDT.
---