Event Calendar
Propagator Wine Reception - Debra Riffe
Monday, December 11, 2017 5:00 pm - 6:00 pm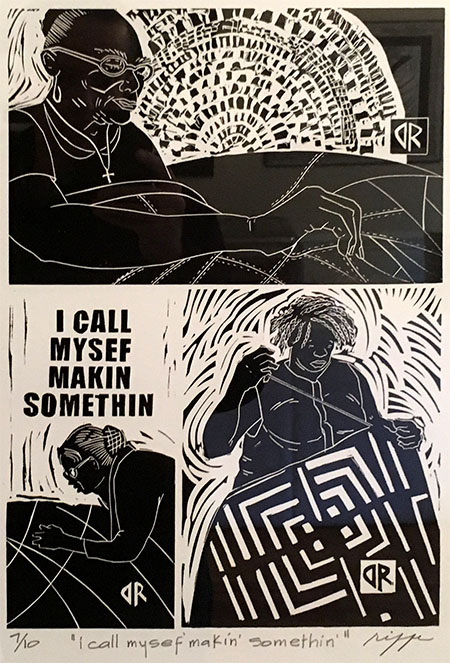 Location:
Eddie and Kay Aldridge Arts and Historical Collections Museum
Description:
Propagator level members will enjoy their monthly wine reception while mixing and mingling with the artist.

In relief printing with linoleum or wood blocks, the artist must carve away the part of the surface that they don't want to print. It's an incredibly challenging thought process in both positive and negative space. And only when you understand how relief printing is done can you fully appreciate the amazing artistry of Debra Riffe. Her works will be on exhibit in our gallery during December of 2017 and January of 2018.

Join us on the 11th to hear Debra speak directly about her exhibit.

This propagator member event will roll into the general artist reception beginning at 6 p.m.

This form stopped accepting submissions on December 11, 2017 5:00 pm CST.
---