Event Calendar
Propagator Wine Reception - Alisa Koch
Monday, April 9, 2018 5:00 pm - 6:00 pm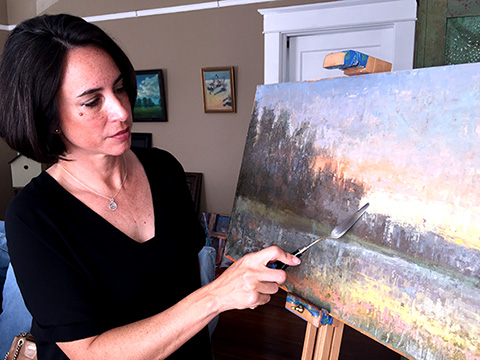 Location:
Eddie and Kay Aldridge Arts and Historical Collections Museum
Description:
Propagator level members will enjoy their monthly wine reception while mixing and mingling with the artist.

Alisa Koch works in oil with the use of a palette knife. Her pieces have been best described as moody and evocative landscapes.

Alisa strives to harness nature's "movement" in her work. Each brush stroke pushes and pulls right to the edge of losing the color it needs to be. She focuses on the shapes and patterns of nature and the effect they have on the senses. She finds delight in the struggle and reconciliation between her mind's ability to understand what is tugging at her soul and her artistic ability to communicate even the most minor revelations to others through her work.

Join us on the 9th to hear Alisa speak directly about her exhibit at Aldridge Gardens.

This propagator member event will roll into the general artist reception beginning at 6 p.m.

This form stopped accepting submissions on April 9, 2018 5:00 pm CDT.
---