Kokedama - Planting in Moss-Covered Soil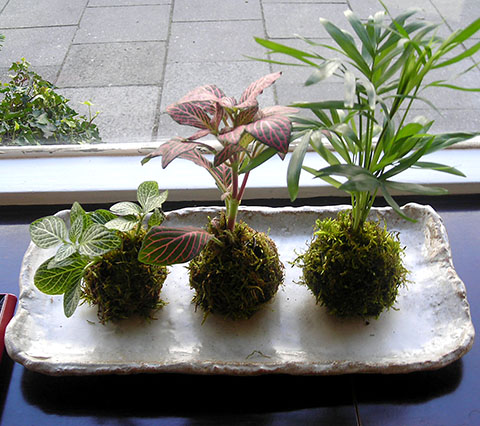 Kokedama – Planting Ornamentals in Moss Covered Soil
Mary Segreto teaches this Japanese gardening practice of growing ornamental plants in moss-covered balls of soil.
Moss is wrapped around the balls of soil and secured with wire, which can also be used to suspend the plant in the air.
In this class, you'll create your own Kokedama to take home with you!
Thursday, August 22, from 6 to 8 p.m. in the Aldridge house. Class size is limited, so please register early.